UPEI campus community participates in successful 2023 PEI Pride Parade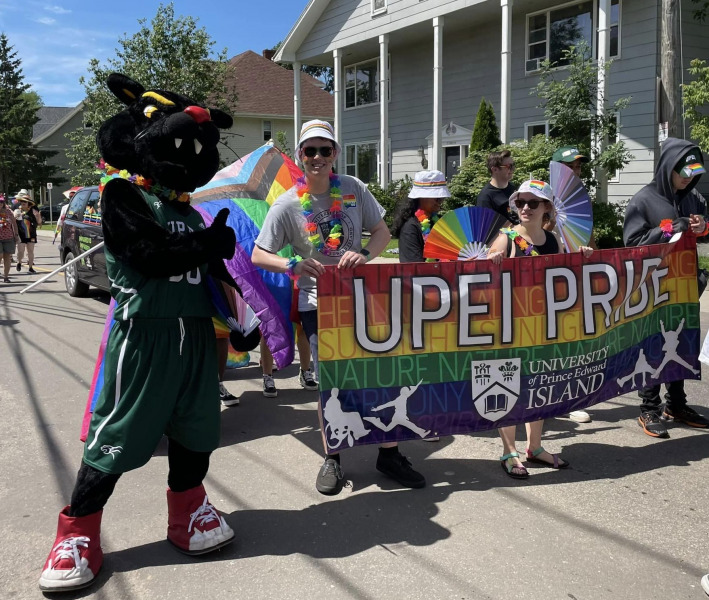 Led by members of the UPEI Student Union and the Panther Patrol van, students, administration, faculty, staff, and alumni gathered together to participate in the 29th annual PEI Pride Parade on Saturday, July 29.
UPEI's mascot, Pride, also joined the group to walk the route and greet those lining the streets to watch the parade.
This year's event has been touted by organizers as "the best one yet" with a record 75 groups registering for the parade, including the first marching band.
The parade began at noon at the provincial government buildings on Terry Fox Drive in Charlottetown and continued down Euston Street to Great George, Grafton, and Rochford before ending on Kent Street.
Many thanks to the UPEI Student Union, which started bringing members of the UPEI community together in May to plan and promote the University's participation in the parade, and to the UPEI Alumni Association and UPEI Faculty Association for inviting members to join in. UPEI Student Affairs also organized a post-parade UPEI Pride Scavenger Hunt from 2:00 to 7:00 pm in downtown Charlottetown.
Happy Pride!