UPEI physics student wins award at Canadian Association of Physicists Congress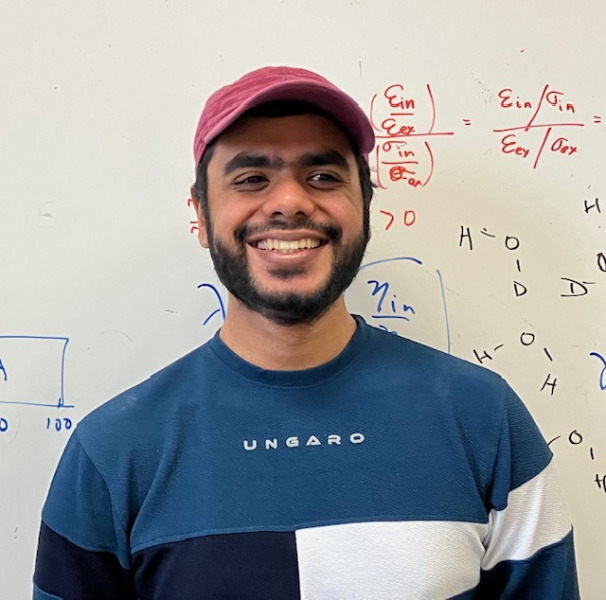 Nishel Alexander, a fourth-year honours student in physics at UPEI, won second place in the poster competition in the association's Division of Physics in Medicine and Biology at the 2023 Canadian Association of Physicists (CAP) Congress held at the University of New Brunswick in June. His poster presentation was titled "Construction of optical tools for investigating active matter."
Nishel competed against primarily graduate students from across Canada to win the national award. He is supervised by Dr. Maria Kilfoil, an experimental biological physicist and associate professor in the UPEI Department of Physics. 
This summer, Nishel is carrying out a research project at the Memorial University of Newfoundland, co-supervised by Dr. Kilfoil and a professor at MUN, for his third physics co-op work term. The other two took place at UPEI under Dr. Kilfoil's supervision. 
Also, during the CAP Congress, Dr. Kilfoil was elected national vice-chair of the Division of Physics in Medicine and Biology.
Congratulations, Nishel and Dr. Kilfoil!