Men's Hockey Panthers add size and physicality in rookie forward Josh Currie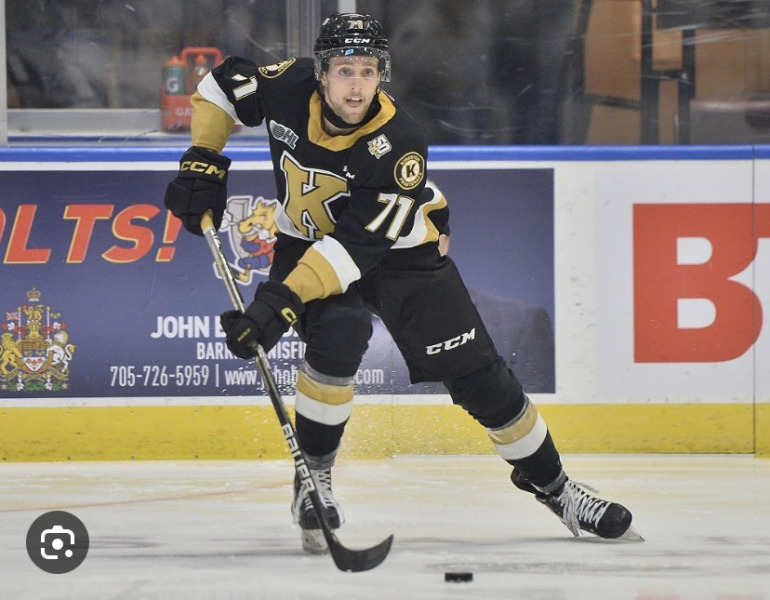 The UPEI Men's Hockey Panthers have secured a commitment from Josh Currie, age 21, from Pickering, Ontario, for the 2023–24 season.
The Panthers have always been known for their physicality and gritty style of play, and their newest recruit is expected to bring plenty of that to the team. With his six-foot-three, 175-pound frame, Currie brings size and versatility to the lineup.
"He is a physical player, capable of playing all forward positions," said Panthers head coach Forbes MacPherson. "He has a ton of major junior experience and some real quality experience with a deep playoff run with Windsor a couple of years ago."
Currie joins the Panthers after four years in the Ontario Hockey League (OHL), which ended in a brief stint with the Haliburton County Huskies of the Ontario Junior Hockey League (OJHL). In 142 OHL games, he amassed 17 goals and 35 assists.
During the 2021–22 season, Currie was traded from the North Bay Battalion to the Windsor Spitfires, where he experienced the intense pressure of playoff hockey. He played in 25 playoff games that season, as the Spitfires advanced to the OHL Finals before coming up short in the end, losing Game 7 to the Hamilton Bulldogs.
He spoke highly of his time in Windsor and said he learned a lot during their postseason run and what it means to come together for a collective goal.
"I played 94 games that year, and I learned that having a tight-knit group can make all the difference in determining the outcome of a season," said Currie, who will be studying psychology at UPEI.
He hopes to share that experience with his new teammates as they look to build a contending team.
"I'm a team-first guy, and I think my experience can benefit the Panthers," he said. "We have to bring it every shift. If we compete and battle each game, I think we'll turn some heads."