Dr. Carmencita Yason receives the Laboratorian of the Year Award
| Atlantic Veterinary College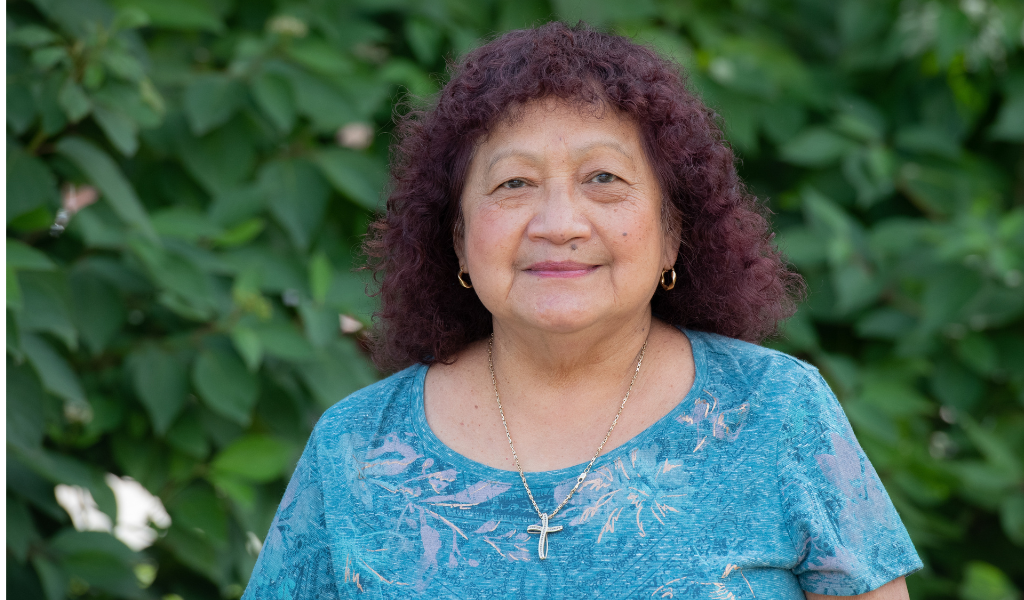 Dr. Carmencita Yason, Diagnostic Virologist at the Atlantic Veterinary College (AVC), received the 2023 Laboratorian of the Year Award at the Canadian Animal Health Laboratorians Network (CAHLN) annual meeting in early June.
This award is given to someone who has made a significant contribution to animal health laboratory medicine in Canada. Dr. Elizabeth Dobbin, AVC's Director of Diagnostic Services, nominated Dr. Yason for the award. Dr. Dobbin credits Dr. Yason's years of dedication to AVC, as a diagnostician, researcher, educator, and mentor, as reasons for her to be recognized. 
Dr. Yason began her career at the University of Prince Edward Island as the head of the Regional Diagnostic Virology Services (RDVS) in 1988, soon after the AVC opened. RDVS offers virology diagnostic services to the four Atlantic Provinces on a wide range of animal species. Over the years, Dr. Yason has led the evolution of virology diagnostic services from traditional methods such as virus isolation, negative staining electron microscopy, fluorescent antibody tests, to more modern methods such as reverse-transcriptase polymerase chain reaction (RT-PCR) techniques. 

"For 35 years, Dr. Yason has led the charge at RDVS and AVC, and her work is a shining example of her dedication to improving technology and services in Atlantic Canada," said Dr. John VanLeeuwen, Interim Dean of AVC. "Congratulations to Dr. Yason, we are proud of her work and her outstanding mentorship to so many students, staff and faculty."
Dr. Yason is also a member of numerous professional diagnostic groups, including CAHLN. She says being recognized by this group means a lot to her.

"It is a special honour to receive this award from my peers in Canada," she says of the recognition. "I would like to stress that this type of service (and other related diagnostic disciplines at AVC) is an integral part of animal health and should continue to be upgraded, recognized, and supported."
Dr. Carmencita Yason graduated with a Doctor of Veterinary Medicine (DVM) degree from the University of the Philippines. She also holds a Diploma in International Veterinary Diagnostic Pathology from the Royal Veterinary College from the Swedish University of Agricultural Sciences and a PhD degree in Veterinary Medicine from Cornell University with a major in Veterinary Virology and minors in Veterinary Pathology and Veterinary Immunology.