UPEI Hockey Panthers continue to stack blue line with addition of Cam Morton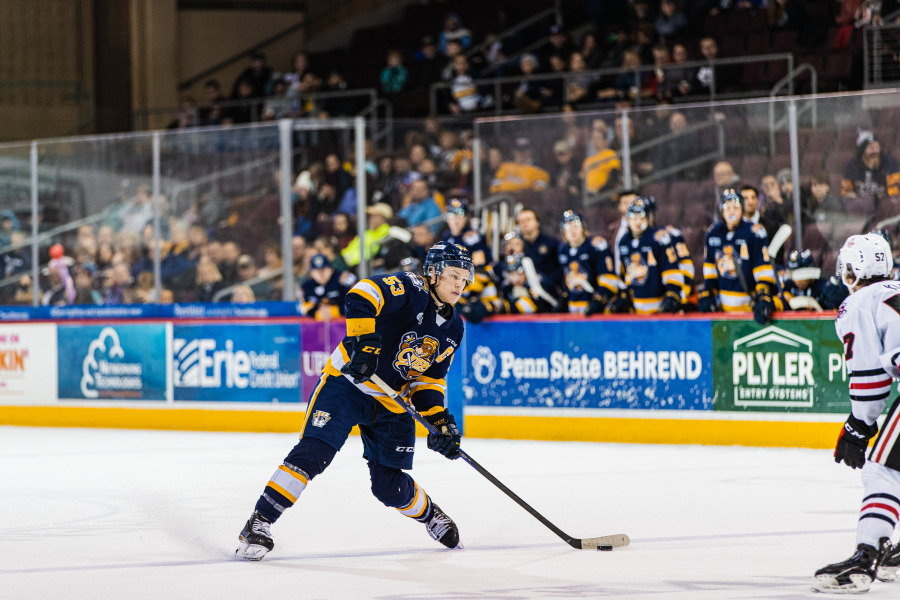 The UPEI Men's Hockey Panthers have secured a commitment from Inverary, Ontario native Cam Morton for the 2023–24 season. The team is excited that their new blueline is taking shape with the addition of this strong defenceman.
Morton joins the Panthers after having spent the last four seasons with the Ontario Hockey League's Erie Otters.
"Cam is a player we targeted very early and recruited aggressively. He has a strong presence, both on the ice and in the dressing room," said head coach Forbes MacPherson. "Cam is a very respected player in the Ontario Hockey League, among teammates, opponents, and coaches, and we anticipate that he will become a big part of our program moving forward."
MacPherson has always been drawn to players who have some grit to their game, and that's the type of player they're getting in Morton.
"I'd say my greatest strength is my toughness and ability to defend in our own zone," said Morton, who will be studying kinesiology at UPEI. "I believe that with my hard work ethic and willingness to do whatever it takes to help the team win, I will be able to stand out and become a key piece to the team."
In 190 games with the Otters, the 21-year-old tallied eight goals and 39 assists with 249 penalty minutes. More importantly, he's willing to do anything he can to get the win, and for a young team like the Panthers, that attitude can only help accelerate the rebuild.
"Although we have a younger team with many new faces," Morton said, "I think we have a good group of guys already on the team and a good group of new guys coming in, so I think we will surprise some of our competition."