Public lecture by the Honourable Graydon Nicholas at UPEI on May 25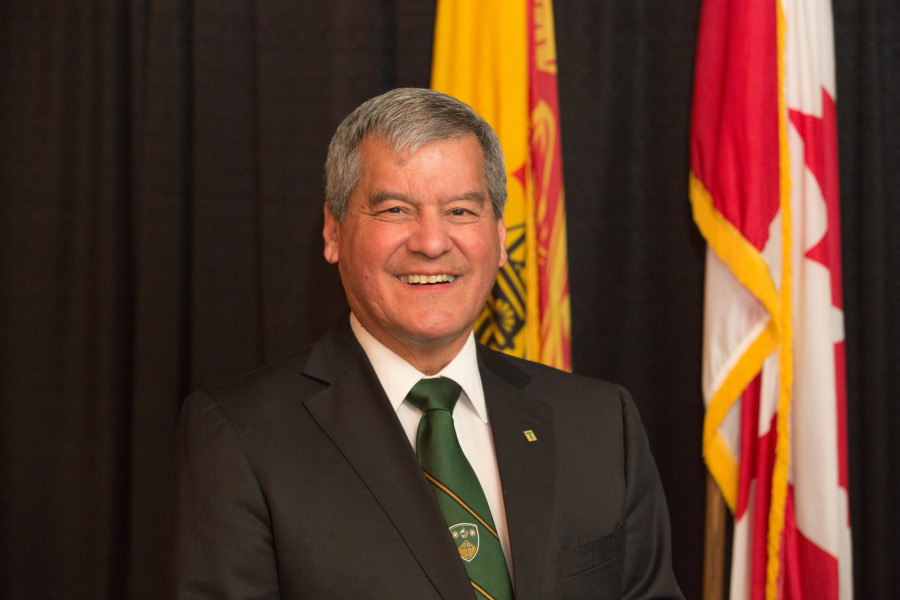 The Honourable Graydon Nicholas, a highly respected Wolastoqey Elder, lawyer, judge, social worker, and activist, will give a presentation titled "Inculturation in the Indigenous Context and Catholic Church" on Thursday, May 25, at 10 am, in Don and Marion McDougall Hall, Room 242, University of Prince Edward Island. 
 
Nicholas's lecture is hosted by the UPEI Faculty of Indigenous Knowledge, Education, Research, and Applied Studies, and the UPEI Mawi'omi Indigenous Student Centre. The event is free and open to the public.  
 
Originally from Tobique First Nation in New Brunswick, Nicholas is currently chancellor of St. Thomas University (STU). He served as lieutenant governor of New Brunswick from 2009–2014, becoming the first Indigenous person to hold the office. He has a Bachelor of Science from St. Francis Xavier University, a Bachelor of Law from the University of New Brunswick (UNB), and a Master of Social Work degree from Wilfrid Laurier University. In 1991, Nicholas was appointed judge of the New Brunswick Provincial Court. He was the first Indigenous person in Atlantic Canada to earn a law degree and to be appointed a judge.  
 
As a judge for 18 years, he developed particular expertise in criminal law and was a champion of restorative justice principles. With former Supreme Court Justice Gerard V. La Forest, he co-authored the 1999 Report of the New Brunswick Task Force on Aboriginal Issues. He was the Endowed Chair of Native Studies at STU from 1989–1991 and was reappointed in 2015.  
 
He has received honorary degrees from St. Francis Xavier, Wilfrid Laurier, Mount Allison, and UNB. He has been given numerous awards for his long-standing community service, including the New Brunswick Human Rights Award, the Fredericton YMCA Peace Medallion, the 125th Anniversary of the Confederation of Canada Medal, and the Queen's Golden Jubilee Medal. 
 
He is a long-standing member of the Knights of Columbus, and he and his wife are members of the Christian Life Community. In 2008, he was awarded the Benemerenti Pontifical Medal presented by the Apostolic Nuncio to Canada. He was appointed an Honorary Colonel for the 3rd Artillery Field Regiment (The Loyal Company) in 2019. He is a member of the Order of New Brunswick and the Order of Canada.