Former Hurricanes star Karla Benitez to suit up for UPEI in 2023–24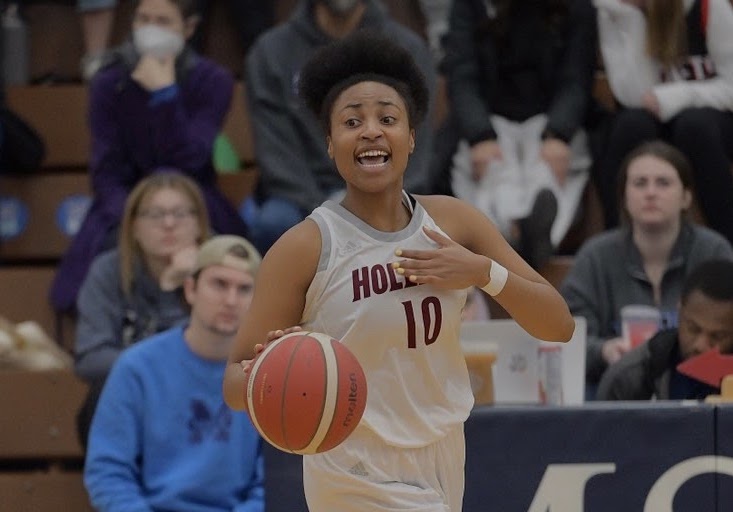 The UPEI Women's Basketball Panthers are pleased to announce that Karla Benitez will make her debut as a member of their team this fall.
The 20-year-old from Ambato, Ecuador, made her way to Prince Edward Island three years ago where she played for the Holland College Hurricanes. This proved to be a critical step in her journey to UPEI where she will be a student in the Faculty of Business.
Benitez said Holland College helped shape the person and player she is today—a confident student-athlete with much to offer on and off the court.
"Holland College helped me learn and evolve as a person, player, and student. It allowed me to get to know myself in different areas and aspects of my life and to understand the true meaning of perseverance," she said. "I am very grateful to all the people who supported me during this process."
Benitez already has an accomplished resumé that would make many players envious. Before coming to Canada, she participated in a couple of programs with ties to the NBA, including Basketball Without Borders and the NBA Academy Latin America.
In 2019, she suited up for the U17 Ecuadorian national team during the South American Women's Championship, where they placed fourth after losing to Argentina in the bronze medal game. During the tournament, the 5-foot-10 forward averaged a team-high 10.8 points per game on 48.8 per cent shooting, while adding 5.8 rebounds and 3.0 assists. So, it's no wonder she was high on many international recruiting lists.
UPEI Women's Basketball Panthers head coach Matt Gamblin has followed Benitez's journey at Holland College with great interest. In 2022–23, she was named to the Atlantic Collegiate Athletic Association (ACAA) All-Conference First Team and was the team's top offensive player that season, averaging 16.1 points (on 49.6 per cent shooting), 8.9 rebounds, and 4.3 assists. The year prior, Benitez was named the Hurricanes' top defensive player, showing her ability to impact the game on both ends.
"Karla's game has matured greatly over the last few years, and she had a great season this past year in the ACAA," said Gamblin.
With her versatility, Gamblin expects to use her at point guard or out on the wing depending on the matchup.
"She has great quickness with the ball and very good vision as a passer," he said. "She will continue to develop her shooting and, like everyone else on the floor, will be asked to defend at a very high level."
Benitez is excited to get started and build something special with the skilled young women on the UPEI team.
"I see myself as a strong and confident player, grateful and happy to be part of a group of talented players and a professional coaching staff that will help bring out my best potential."