Faculty of Medicine COO Paul Young named Top 50 CEO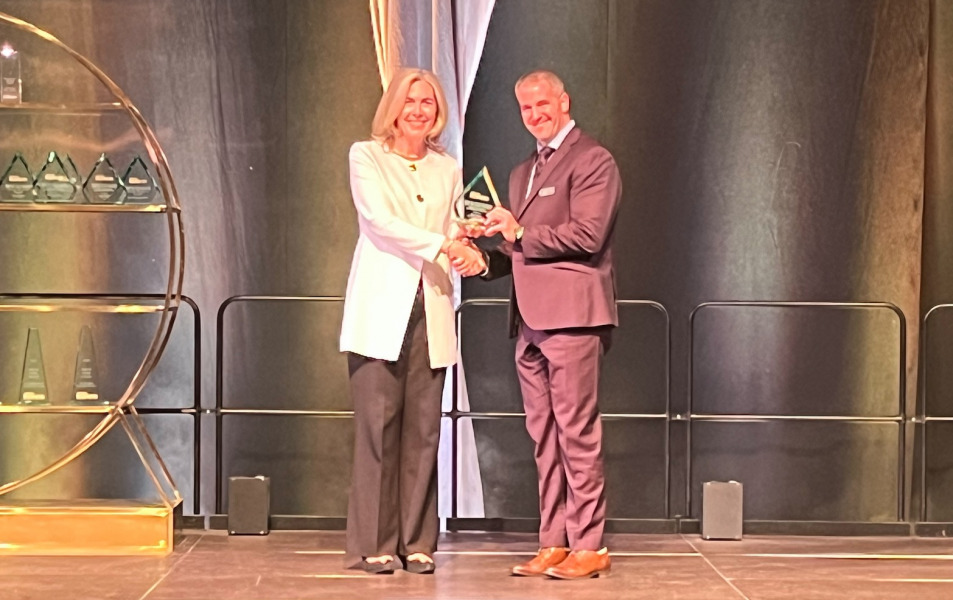 Paul Young, UPEI's Chief Operating Officer for the Faculty of Medicine, was named one of the Top 50 CEOs in Atlantic Canada during an awards gala on May 11 at the Halifax Convention Centre. The annual awards ceremony hosted by Atlantic Business Magazine recognizes CEOs in the region who have demonstrated excellence and success across categories including corporate governance, organization growth, management, industry leadership, and personal social responsibility.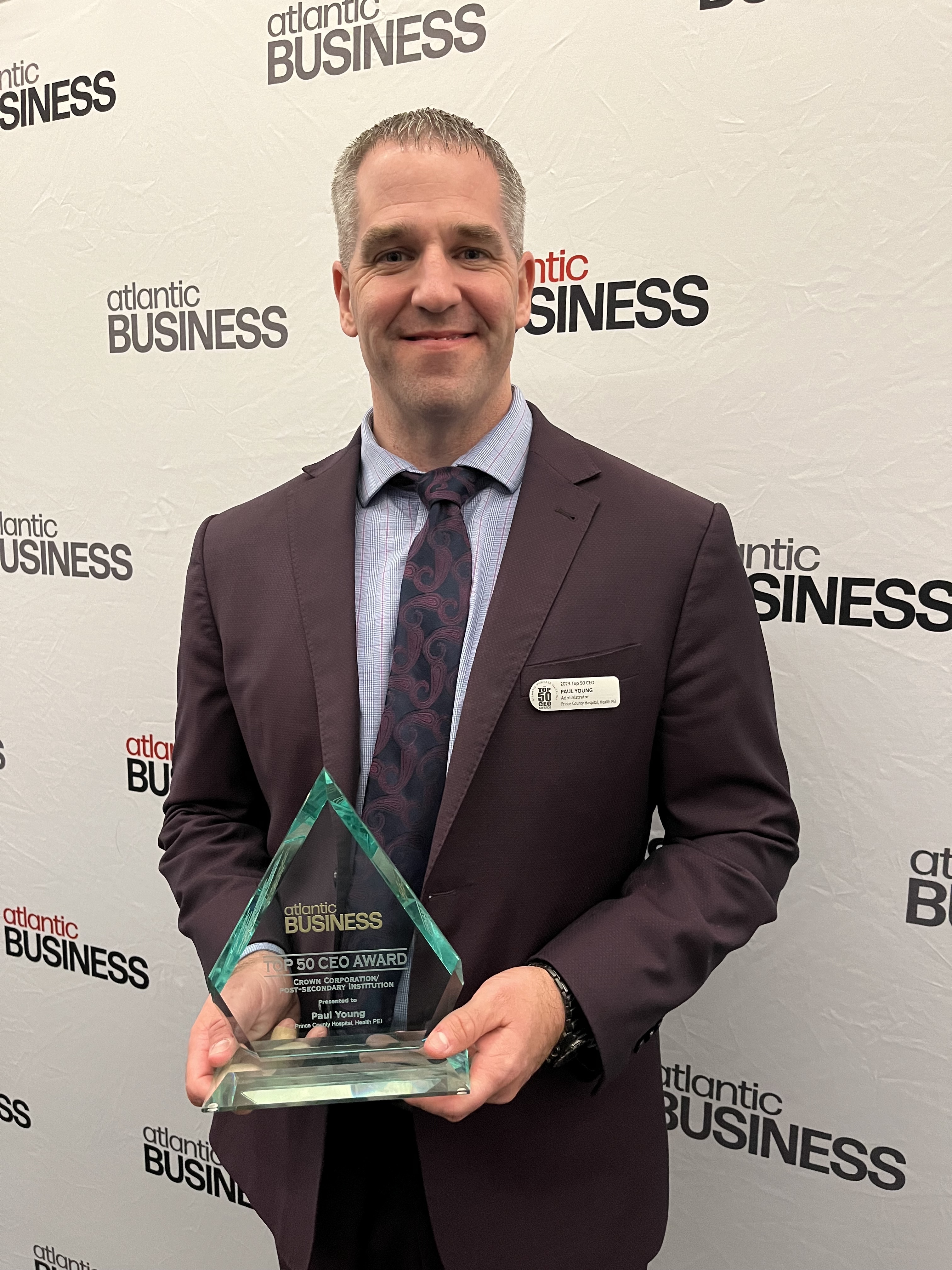 The Top 50 CEO award acknowledges Young's work leading transformational change at his previous employer, Prince County Hospital, through innovation and ingenuity, despite the unprecedented instability facing health care. Last year, under his leadership, Prince County Hospital experienced a significantly positive shift in culture while adding new models of care and innovative technologies to improve care and stabilize access to services. He also received the Top 50 CEO award in 2021 and 2022.
"With my team, we developed new, innovative program models that would be the first of their kind in Canada," said Young. "I'm excited to bring this same emphasis to innovation and the 'there is no box' mantra to my work with the UPEI Faculty of Medicine."
"Congratulations to Paul for being recognized among Atlantic Business Magazine's Top 50 CEOs," said Dr. Greg Keefe, UPEI's interim President and Vice-Chancellor. "This award is a result of his unwavering focus and ability to lead teams to work towards a common goal, such as the development of our joint medical degree with Memorial University. UPEI is fortunate to have him as our COO for the new Faculty of Medicine."
Young joined UPEI in October 2022.
Media Contact
Director of Communications and University Relations
Marketing and Communications