UPEI researchers recruiting PEI veterinarians for new mental health research project
Researchers from the University of Prince Edward Island are interested in hearing from Island veterinarians about their experiences and personal stories in veterinary medicine.
| Atlantic Veterinary College
Rachel Cutcliffe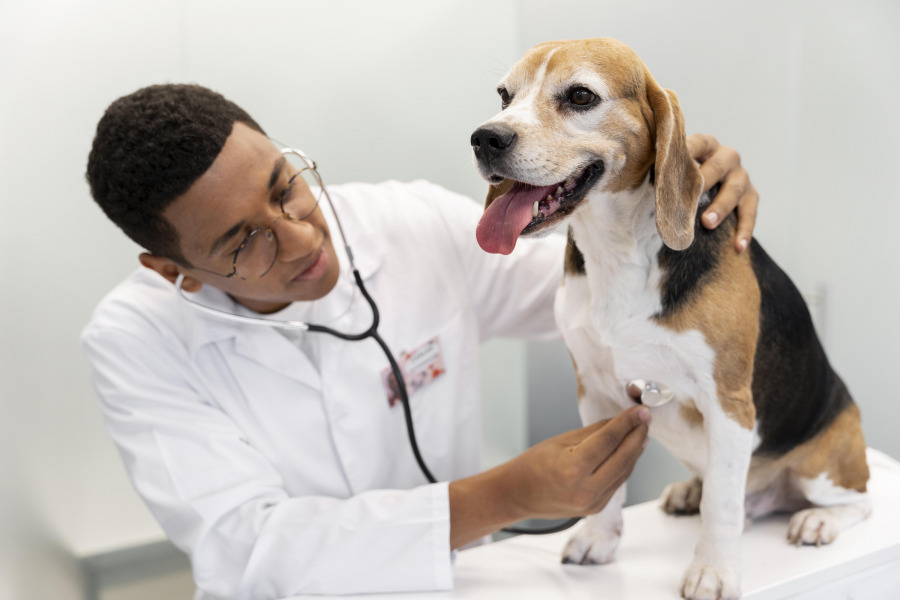 The Atlantic Veterinary College (AVC) and the Department of Psychology in the Faculties of Arts and Science at the University of Prince Edward Island (UPEI) are recruiting veterinarians for a new research project.   
As part of her doctor of psychology (PsyD) dissertation, Chaya Seale, PsyD program student, is interested in speaking to veterinarians who are living in Prince Edward Island (PEI) about their personal experiences working in veterinary medicine. The research, which is part of a Canada-wide study, will be co-supervised by Dr. Caroline Ritter, assistant professor and Canada Research Chair in Social Epidemiology for Healthy Animals, Department of Health Management, AVC, UPEI, and Dr. Yoshiyuki Takano, assistant professor, Department of Psychology, Faculties of Arts and Science, UPEI.
The transition from being a veterinary student to working in clinical practice can sometimes be difficult. As a result, some veterinarians can struggle with poor mental well-being, especially in the first years of their careers. This may result in them leaving clinical practice to find a job outside of clinical practice or outside of veterinary medicine entirely. 
"Research has traditionally focused on the negative aspects of veterinarian mental well-being and reasons why veterinarians end up leaving clinical practice," explains Dr. Ritter. "However, we know that there are veterinarians who successfully navigate the first years of clinical practice and have flourished. We are interested in speaking to veterinarians about how they overcame challenges and what helped them as they navigated their early careers."
Seale is hoping to speak with several veterinarians living in PEI. To be eligible, participants must be currently practicing as a veterinarian in a clinical setting and will have graduated from a Canadian veterinary school within the past 15 years. Seale is willing to meet participants in a comfortable setting of their choosing, and all information shared will be confidential.
"I hope to learn about both small and big challenges that veterinarians have faced throughout their careers in clinical practice," says Seale. "Having the opportunity to share and hear your own story can help with reflection, but it can also help other veterinarians feel less alone and isolated when facing similar difficulties."   
To participate or learn more, veterinarians are encouraged to email Seale at ckseale@upei.ca or call 902.237.4754 by September 1, 2023. Interested participants may also sign up for the research project by visiting tinyurl.com/earlyvetmh. Everyone who is eligible and registers through the link will be entered to win a $250 gift card. Additionally, if selected to be interviewed, participants will receive a $50 gift card for their time.
---
If you or someone you know needs mental health support, there are several services on Prince Edward Island available that provide immediate assistance to help you or a loved one during a time of crisis. To learn more click here.
Media Contact
External Engagement Officer
Atlantic Veterinary College