Study Abroad opportunities for UPEI students at all-time high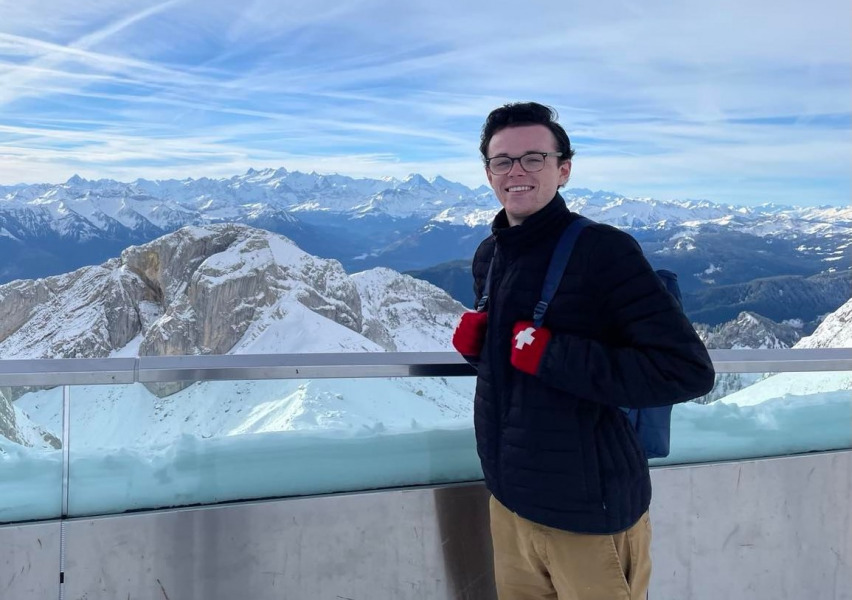 Studying abroad can be one of the most rewarding opportunities during a university education. This school year, UPEI will have a record number of students studying abroad and hopes to see this upward trend continue. The Office of Study Abroad and International Partnerships is supporting approximately 150 students to go abroad between September 2022 and June 2023 to 18 countries around the world, such as Malta, Barbados, Belgium, Ireland, France, Sweden, Germany, Spain, Japan, Finland, and Australia.

The number of UPEI students taking part in study abroad opportunities is up 81 per cent from 2019 and 591 per cent from 2018. Increased funding for students to travel abroad and faculty-led short courses under the "Maymester" programming are two factors that drove the significant increase. One opportunity under this program for UPEI Faculty of Business students is studying in Costa Rica to learn about sustainable business tourism practices and how they can bring those practices back to PEI. Another example is a cross-listed course titled "The History of Medicine," led by UPEI history and biology professors. During their time in Italy, the students will visit some of the oldest medical universities in the world.

"The Study Abroad program enriches the learning experience at UPEI by providing students with a valuable opportunity to learn a new culture and apply their classroom knowledge in a real field setting. It also allows us to expand our outreach internationally and build partnerships that benefit our recruitment and retention efforts at the University," said Dr. Greg Naterer, vice-president academic and research.

Carter Wynne, former UPEI student and study abroad participant, went on an exchange to Brussels, Belgium, in the fall of 2022. He said his experience abroad gave him the opportunity to learn subjects that were outside of his comfort zone and provided him with many memories and lifelong friends. He is also grateful for the financial support from the Global Skills Opportunities (GSO) Fund from the Universities of Canada Student Mobility Project.

"The GSO funding I received was not just beneficial, but essential in making my experience unforgettable. By helping me create worry-free, amazing memories, GSO funding has helped me grow as a person and experience cultures across the globe," said Wynne.

Sherilyn Acorn, international liaison officer and manager of the UPEI Office of Study Abroad and International Partnerships said the significant increase in UPEI students participating in international study abroad experiences due to the Global Skills Opportunities (GSO) program is very positive. 

"UPEI has never had this level of funding support for students. This has led to a record number of students studying abroad this year, which allows our students to gain global experiences, a deeper knowledge within their field of study, and helps them become better global citizens," she said.

The GSO program aims to empower post-secondary institutions to increase the participation of young Canadians, especially underrepresented students, in international learning opportunities both at home and abroad.

GSO is funded by Employment and Social Development Canada, administered jointly by Colleges and Institutes Canada and Universities Canada. Projects are implemented by participating colleges and universities across the country.