Dr. Edward Chung receives grants to advance Korean and Asian studies at UPEI
Congratulations, Dr. Chung!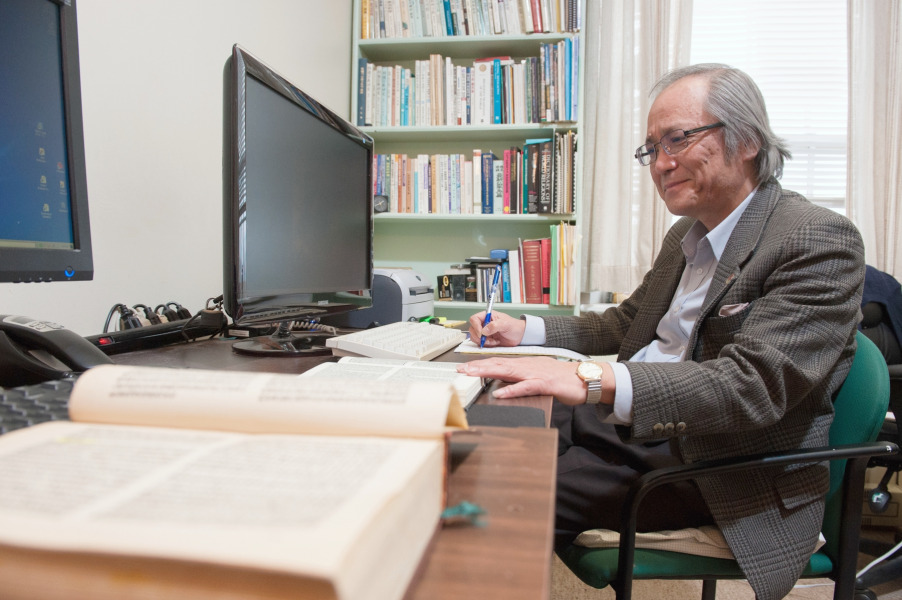 Dr. Edward Chung, director of Asian studies and professor of religious studies at UPEI, has received two grants totalling $621,850 to advance Korean and Asian studies at UPEI, including the creation of a new research centre focusing on this field, which will be the first of its kind in Atlantic Canada.
The funding is provided by the Government of South Korea's Ministry of Education through the Korean Studies Promotion Services (KSPS) and the Academy of Korean Studies (AKS).
Chung received $310,000 for a three-year seed project from June 1, 2022, to May 31, 2025, to continue and advance Korean studies within the Asian studies program at UPEI. The project supports a term-contract Korean studies position; sessional teaching; student scholarship and teaching assistantship; an international conference at UPEI, June 22–23, 2023; a speaker seminar series; research and publication; and related activities.
The other grant of $311,850 is for a global Korean studies lab program project on Confucian ideas, debates, issues, and contemporary implications. The grant fully funds a student research assistantship; an international conference at UPEI, June 20–21, 2024, and a speaker series on Korean Confucianism and comparative thought; research travel and book publication; and other activities. For this project, Chung is assisted by two collaborators in Pennsylvania and Ohio, each of whom is writing a book manuscript.
"I am thrilled that UPEI will receive this tremendous level of research support, and congratulate Dr. Chung for his successes," said Dr. Marva Sweeney-Nixon, associate vice-president research and dean of graduate studies at UPEI. "We look forward to his publications and welcoming scholars to UPEI."
This is the second time that Chung has received Korean studies seed project funding, and the first for the global Korean studies lab project grant.
"This is wonderful news for our colleague, Edward Chung, and for the Faculty of Arts as a whole," said Dr. Sharon Myers, interim dean of the UPEI Faculty of Arts. "Not only do the grants support Dr. Chung's ongoing, high-calibre research work, but they also enrich and diversify the learning opportunities for our students both within classrooms and through cultural events. This is a wonderful blending of opportunities for us, and we are grateful to Dr. Chung for his important contributions."
Chung expressed his appreciation to the AKS, the Korean Ministry of Education, and UPEI for their support of the Korean and Asian studies program and his work.