Update about UPEI Faculty of Medicine held on January 13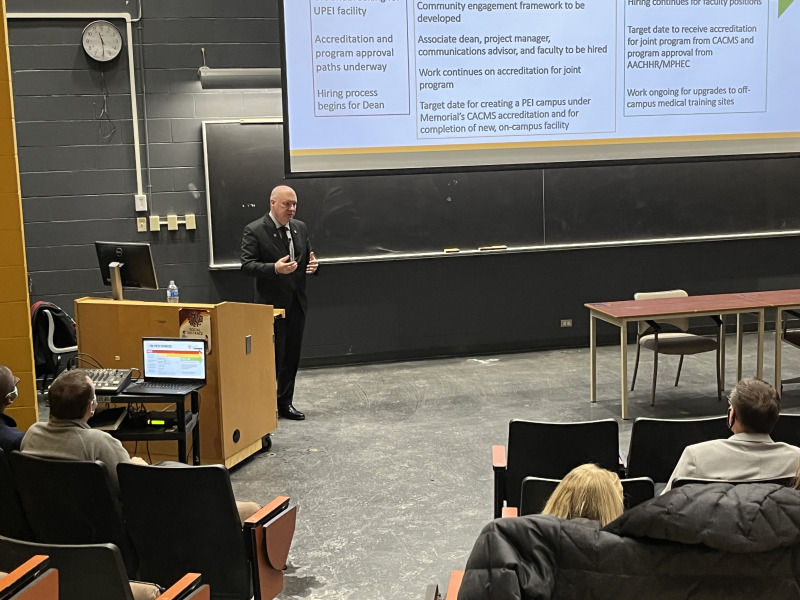 Dr. Greg Keefe, UPEI's interim President and Vice-Chancellor, delivered a presentation to approximately 75 people on January 13, 2023, updating them on the progress of the development of the UPEI Faculty of Medicine, the joint doctor of medicine degree with Memorial University, and the new building being built at the north end of campus that will house the new faculty. 
During the 45-minute presentation, President Keefe outlined the reasons for establishing a joint medical degree program for the province and gave insight on the planning and accreditation processes and the various committees that have been established to move the program forward.
Attendees were able to see the layout of each floor of the five-storey facility, which will also feature state-of-the art clinical skills and simulation labs that will benefit nursing, veterinary medicine, paramedicine, and allied health professionals in the community.
To view the recorded video, please click here. 

To subscribe to the UPEI Faculty of Medicine E-Newsletter, please click here.
Media Contact
Director of Communications and University Relations
Marketing and Communications