Dealing with pet emergencies during the holiday season
The Atlantic Veterinary College provides guidance on what to do when your animal is sick or appears to be in crisis.
| Atlantic Veterinary College
Rachel Cutcliffe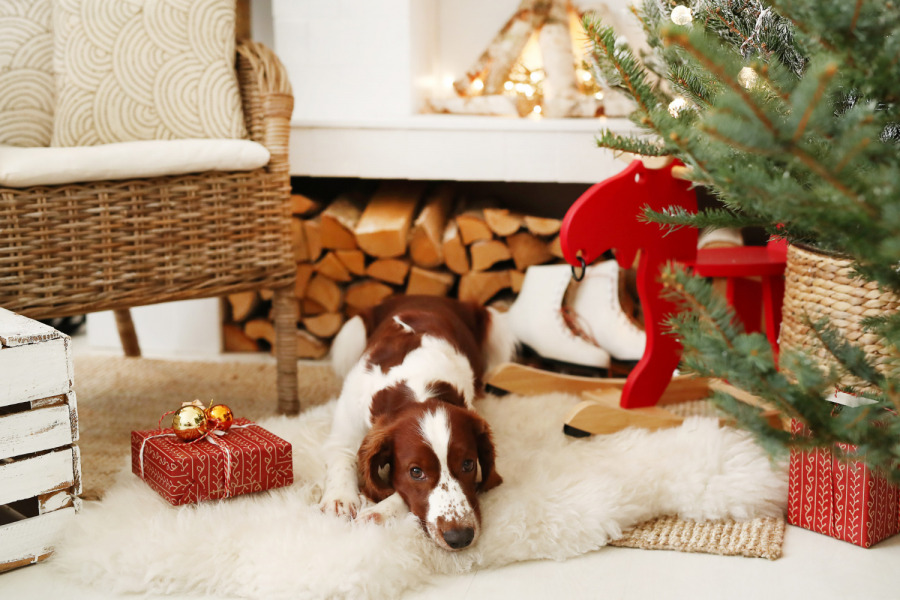 As we approach the holiday season, there are several common causes for end-of-year pet emergencies. As a pet owner, it can be very scary when your animal is sick or appears to be in crisis. This fear can be compounded if you're away from home and your regular veterinarian, or if you're hosting visitors and experiencing common holiday stressors.
Veterinary Clinics across the nation continue to experience high caseloads and staffing shortages. Clinics on Prince Edward Island are no different. It is important to take preventative steps to protect your pet against common causes of emergencies during the holiday season and to know what to do if you need emergency care for your pet.
As of December 1, 2022, the following steps should be taken if your pet is experiencing a medical emergency.
If you have a regular veterinarian on Prince Edward Island
Please call your regular veterinary clinic to have your animal assessed. They are the veterinarians most familiar with you and your animal and will be the most equipped to assess your situation.
If your emergency arises after regular clinic hours, your clinic will have an emergency service option. They will help decide if your pet needs to be seen urgently and will direct you to the appropriate emergency service. You may be directed to either your clinic's emergency service or AVC.
They will also determine whether your pet can be scheduled for an appointment at the next available time if it is not deemed an emergency.
If you are a client at the Atlantic Veterinary College
Please call our front desk to describe your pet's symptoms and have your animal assessed. If your pet requires emergency care, you will be directed to AVC's emergency services. Alternatively, your pet may be scheduled to be seen at the next available appointment time.
If you are visiting Prince Edward Island or you do not have a primary care veterinarian
If you don't have a primary care veterinarian, or you are visiting PEI, and your pet needs veterinary care, please reach out to the clinic nearest you for further direction.
Taking measures to protect your pet allows us to use our emergency services for emergency situations. AVC encourages pet owners to be aware of the following tips when decorating homes and celebrating during the holidays.
Decorations. Your pets may think shiny decorations, ribbons, tinsel, or lights are toys. These items can lead to intestinal problems, obstructions, cuts and wounds, or in some cases, electrocution. Keep cords out of reach so they cannot be chewed on and try to stick to non-breakable or plastic ornaments when possible.
Alcohol and marijuana. Pets may be curious about beverages and foods left out during or after a party. Alcohol can cause pets to develop vomiting and diarrhea, so it's best to do a quick clean-up and keep beverages out of reach. Marijuana or foods containing marijuana are toxic to dogs and can cause serious symptoms that may require hospitalization and emergency care. Be mindful to ensure drugs and alcohol are secured and out of reach of pets.
Decorative plants. Popular plants during the holidays, such as poinsettias, mistletoes, Christmas roses, baby's breath, lilies, and ornamental pepper, are all toxic to pets. Before bringing a plant home, it's important to find out if it can be potentially toxic to your furry friend.
Chocolate. A box of chocolates is the perfect holiday gift from family, friends, and neighbours, so be sure to ask if any wrapped packages contain this delicious treat before placing it under your tree. Even tiny amounts of chocolate can cause vomiting, diarrhea, a rapid heart rate, and seizures in pets, and if it's within reach, it is very likely your pet will sniff it out.
Gastrointestinal emergencies. Visitors may have the best intentions when sneaking a treat under the table to your pet, but many animals are sensitive to food changes, and any deviation in their diet could make them sick. Holiday baking can contain hazardous items to dogs, such as grapes or raisins, that can cause kidney failure. Bread dough made with yeast can cause severe distension that affects breathing and blood flow in your pet's body, and yeast fermentation may also release alcohol that can poison your pet. Overfeeding can also lead to food bloat which can cause pain for your pet, and the holidays usually lead to fatty or rich foods, which can cause vomiting, diarrhea, or, in some cases, pancreatitis.
Bones. Giving your dog a bone around the holiday is tempting, but it can cause serious injury and obstructions. Bones can splinter easily, causing mouth lacerations, and bone fragments can cause intestinal blockages.
During the holiday season, it's important to take preventive steps to protect your pet against common causes for emergencies so everyone can have a joyful holiday, and to know what to do if you need emergency care for your pet.
Media Contact
External Engagement Officer
Atlantic Veterinary College