AVC professor serves as chair for international conference
Dr. Javier Sanchez helped welcome the world to Halifax, Nova Scotia in August.
| Atlantic Veterinary College
Rachel Cutcliffe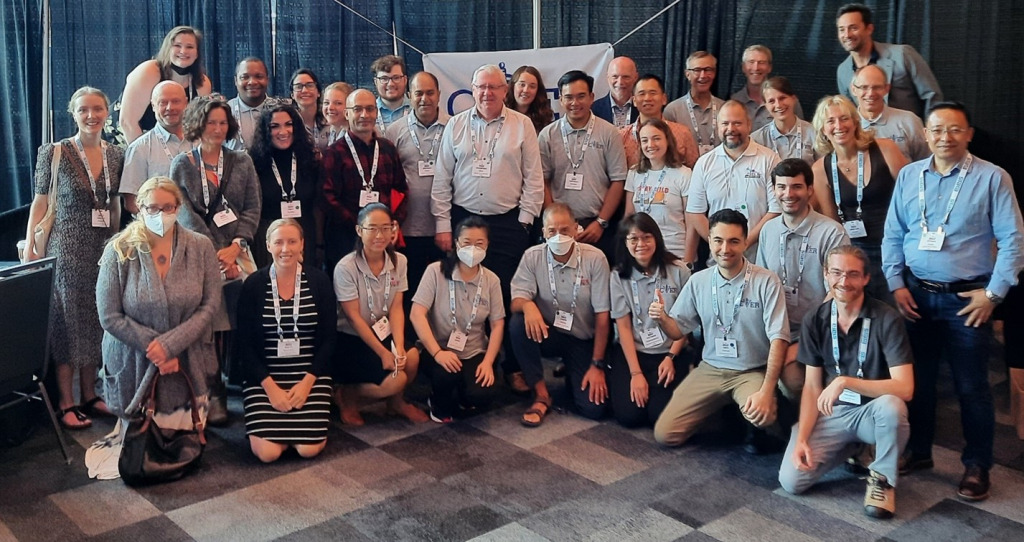 In August, Halifax, Nova Scotia welcomed over 700 delegates from 54 countries to the International Symposium of Veterinary Epidemiology and Economics (ISVEE). Chaired by Dr. Javier Sanchez, professor, the Department of Health Management, Atlantic Veterinary College (AVC), the conference's theme was, "Connecting animals, people, and their shared environments."
The conference is a global forum for graduate students, postdoctoral fellows, junior and senior investigators, health policymakers, and those working in veterinary medicine, to exchange information that can advance the fields of veterinary epidemiology and economics, and related disciplines in the health and social sciences. ISVEE is traditionally held every three years, but due to COVID-19 it has not been hosted since it was held in Chiang Mai, Thailand, in 2018.  
"This conference provides a unique opportunity for experts to connect, share ideas, learn, and discuss and propose solutions for a healthier world for human and animal health," says Dr. Sanchez. "It was exciting and challenging to be part of the organizing committee and to welcome everyone back since the global pandemic. It was also an excellent opportunity to introduce attendees to Atlantic Canadian hospitality."
In addition to Dr. Sanchez, AVC had five other faculty members sit on the local organizing committee (LOC) including; Drs. John VanLeeuwen, Krisha Thakur, Henrik Stryhn, Ian Dohoo, and Caroline Ritter. The LOC was supported by 10 other veterinary epidemiologists from Canada and the United States. AVC had over 35 faculty, staff, and graduate students serve as presenters, volunteers, and delegates, as well as 30 members from the Centre for Veterinary Epidemiological Research, a centre of expertise established by the Board of Governors of the University of Prince Edward Island.
"For a small faculty, AVC hits well above its weight when it comes to epidemiological research," says Dr. John VanLeeuwen, interim dean, AVC. "It was exciting to showcase the excellence of our research and ideas on an international stage."
The organizers would like to thank the conference organizer company Venue West for their amazing work, the sponsors, the organizing committee, and the participants and presenters. The next International Symposium will be hosted in Sydney, Australia in 2024.