UPEI names Paul Young Chief Operating Officer for new Faculty of Medicine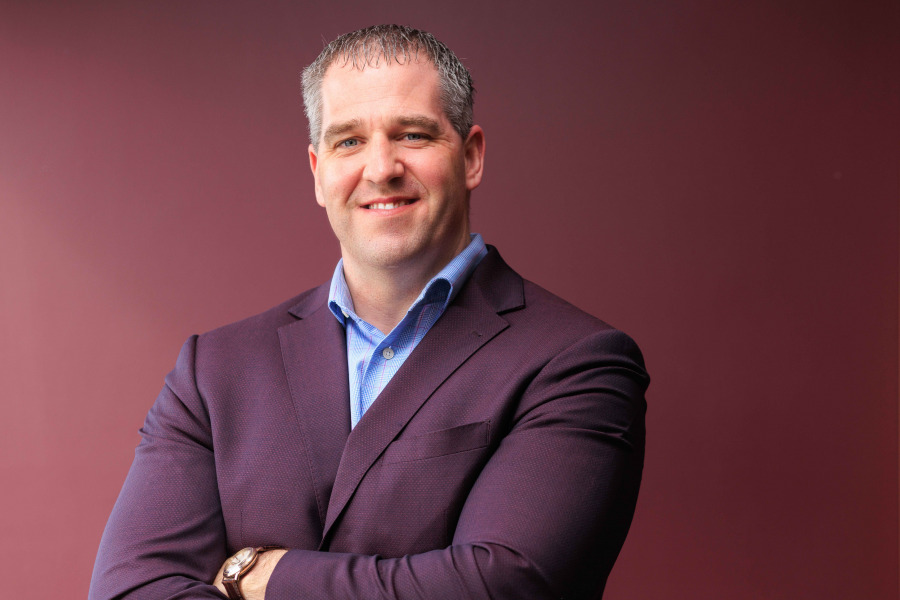 The University of Prince Edward Island is pleased to announce the appointment of alumnus Paul Young as Chief Operating Officer for the University's new Faculty of Medicine, effective October 24, 2022.
"I am very pleased to welcome Paul back to UPEI," said Dr. Greg Keefe, interim president and vice-chancellor. "His extensive experience and excellent leadership in the health care field will be instrumental as we move forward with the development of the new Faculty of Medicine."
Young holds three degrees from UPEI: Bachelor of Science (2002), Bachelor of Applied Health Sciences (2007), and Master of Business Administration in innovative management (2012). He earned a Certified Health Executive designation from the Canadian College of Health Leaders in 2014; completed an Executive Fellowship from the Canadian Foundation for Healthcare Improvement in 2019; and participated in the 2022 Governor General's Canadian Leadership Conference program. He is currently completing a National Leadership Fellowship through the Canadian College of Health Leaders. He has also achieved black belt certifications in both Lean and Six Sigma process concepts.
He has worked in private and public health care for the last 17 years in several provinces throughout Canada. Since returning to PEI in 2008, he has held senior leadership roles with Health PEI, recently as administrator for Prince County Hospital and previously for community hospitals in West Prince.
Young sits on several health and community boards at the provincial and national levels. He is passionate about working in health care as an advocate for system change to create a better experience for the residents of PEI through strategy and innovation. He is a sought-after national and international speaker on topics such as health care system design, innovation, and leadership.
His leadership in health care has been recognized provincially, nationally, and internationally. He has received many awards, including being named a Top 50 CEO in 2021 and 2022 by Atlantic Business Magazine, National Community Care Leader of the Year by Digital Health Canada in 2021, and The City of Summerside Mayor's Medal of Honour in 2020.
Young lives in Summerside with his wife, Erika, and their daughters, Brielle and Mila.