"Some Hellish" book launch to take place October 13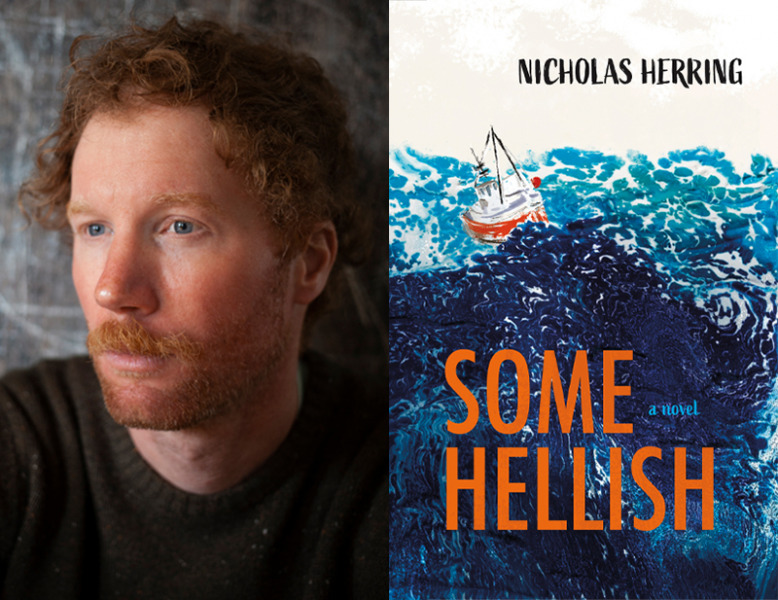 Some Hellish, the debut novel by Prince Edward Island writer Nicholas Herring, will be launched at a public event on Thursday, October 13, at 7:00 pm at The Gallery Coffee House and Bistro at 82 Great George Street in Charlottetown. 
Sponsored by the UPEI Faculty of Arts and Department of English, the book launch will feature short readings by Herring and a conversation with Richard Lemm, author and Atlantic Canadian literature professor at UPEI.  
The book is an unforgettable "immersion in the rich, surprising, and vivid contemporary fishing culture" of PEI, writes Canadian author Gary Baldwin. "This is a powerful story about people who live and work between the sea and land, and there is an elemental power pulsing through its every page," writes Alexander MacLeod, fiction writer and son of Alistair MacLeod. 
A Murray Harbour native, Herring has worked since high school as a carpenter and as a fisherman the last few years. He also earned a BA in English from St. Jerome's University in Waterloo and a Master's in Creative Writing from the University of Toronto. 
In Some Hellish, during the spring lobster season, the pseudonymous protagonist, Herring, and his best friend, Gerry, are caught in a storm front. Herring, forlorn in middle-age and without purpose apart from his boat and toil, falls overboard and is presumed dead. Miraculously surviving, he must confront his fears, failures, and losses. Through the five senses and minds of Herring and Gerry, the lives and work of fishers, the coastal villages and wharves with their rituals and lingo, and a memorable cast of Island characters come vibrantly to life.  
Nova Scotia-born fiction writer Johanna Skibsrud writes that "Some Hellish tears a hole between the ordinary and the fantastic, the sacred and the profane." MacLeod praises the novel's "poetic vision, equal parts physical and philosophical." This is a story, often hilarious and often heart-breaking, of anguish, transformation, salvation, the intensity of addictions, and the potent forces of friendship and love. 
For more information, contact Dr. Lemm at rlemm@upei.ca