SEASON PREVIEW: UPEI Cross Country looking for big results in historic season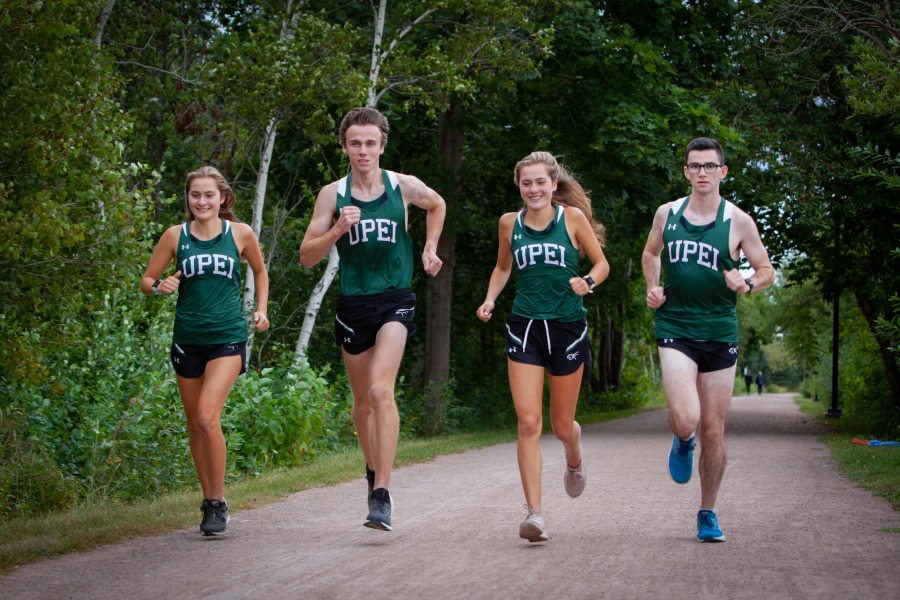 UPEI Cross Country Head Coach Mike Peterson has worked hard to build a sustainable program rich with talented runners. And, even with some slight changes to the line-up this season, the Panthers feel confident for a bright future.
During the off-season, both the men's and women's teams lost key runners Dan Maguire and all-star Paige Chisholm. Peterson said he's ready to hand the reins over to his young runners who are poised to take those next steps in their athletic careers.
"The goal is for both the men's and women's sides to collectively fill those voids, in terms of results and leadership," he said. "It's tough to replace runners of that calibre and experience, but we feel if everyone steps up, we will come close."
On the men's side, Jack Roberts, Riley Fitzpatrick, and Matthew Kozma have looked good in training camp and figure to be the team's top runners, while rookies Benji Dueck, Ryan MacDonald, and Campbell Brown have the potential to emerge as cornerstones for the program moving forward.
Kozma, who enters his third year with the program, said the team feels positive heading into their first meet this Saturday.
"Since last year, I've seen a lot of improvement from this squad, and we added some fantastic recruits to help our depth," he said. "We built a lot of momentum last season, and we're ready to carry that forward this year."
As for the women, the Panthers will surely miss Chisholm, who consistently finished races either on or near the podium. But, waiting in the wings were twin sisters Katie and Grace Richard, who had strong rookie campaigns and look to be even better in their second seasons.
Samantha Wittig, Mary Teresa Pitre, Melanie Mitchell, and Ella Jenkins should also factor in the scoring this year, as the team looks to improve upon its fourth-place finish at the AUS championship in 2021. UPEI fell short of the podium by just four points and they're using that as motivation this season.
"We've been training very hard this summer, knowing how close we were," said Katie. "If we each move up just a few positions, it could be enough to put the team closer to the podium."
A steady climb toward the podium this season would be a big deal for the Panthers, especially since UPEI will host its first-ever AUS Cross Country Championship on October 29. A strong performance on the biggest stage would prove that the program is heading in the right direction.
"Hosting a high-calibre meet on the manicured fairways at Fox Meadow will give the general public a great snapshot of what we've been up to," Peterson said. "Hopefully, it will also help us recruit a few more impact athletes, so we can get a little deeper and close the gap even more."
The UPEI Cross Country Panthers kick off the season in Antigonish for the St. FX Invitational on Saturday, September 17, with start times at 12 pm (women) and 1 pm (men).