NSO students conduct food drive for UPEI Campus Food Bank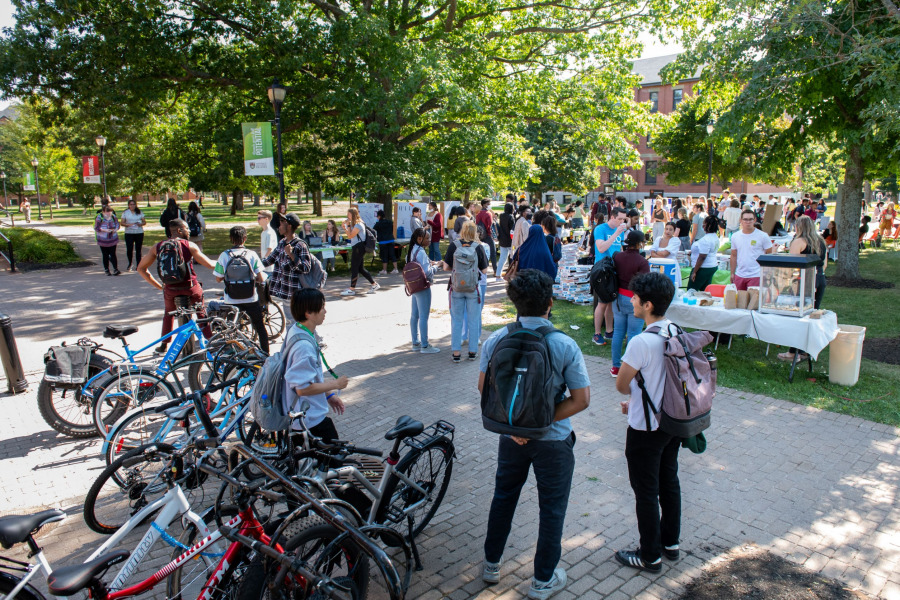 On Thursday, September 8, UPEI students will go door to door in the Sherwood neighbourhood from 5–7 pm to collect non-perishable food for the UPEI Campus Food Bank.  
The food drive is part of UPEI's annual New Student Orientation (NSO) Week to welcome new and returning students back to the campus. This is the first year that NSO has been held in-person since the COVID-19 pandemic began in 2020.  
Wearing their NSO t-shirts, the students will walk from Dalton Hall on the campus to Sherwood to collect food items tomorrow evening. The UPEI Panther-Mobile will escort students and help to deliver the food they gather back to the campus. 
"The UPEI Campus Food Bank provides an essential service to many students throughout the year," said NSO coordinators Inara Bhalesha and Nathan Lacroix. "We are grateful to the community for their support of UPEI students."