This News Story is more than 1 year old. Links and contact information may have changed.
Dr. Donna Giberson, Professor Emerita receives the ESC Gold Medal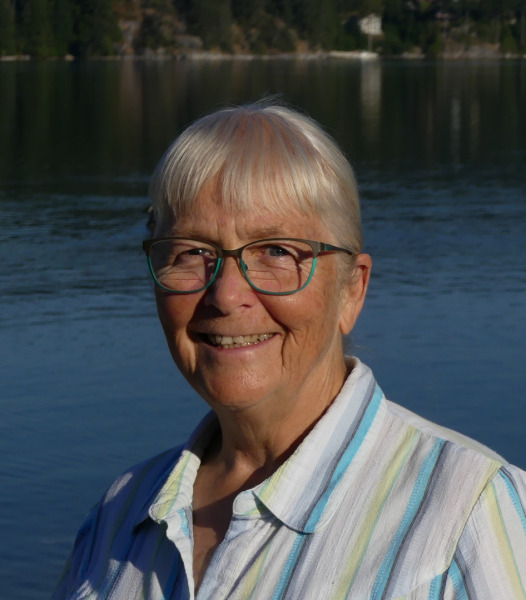 The recipient of the 2022 Entomological Society of Canada (ESC) Gold Medal is Dr. Donna Giberson, Professor Emerita at the University of Prince Edward Island. The ESC Gold Medal recognizes outstanding achievement in Canadian entomology.
Former colleague and current chair of the Department of Biology, Christian Lacroix congratulated Dr. Giberson on her award. "A prestigious national award like this one recognizes the significant impact of Dr. Giberson's work in advancing our understanding of insect biodiversity at local, national, and global scales," said Lacroix.
Dr. Giberson spent 25 years as an educator and researcher introducing thousands of students to biodiversity, limnology, and especially entomology at the University of Prince Edward Island. She gave generously of her time, not only to her institution through committee membership and academic leadership positions, but also to regional and national scientific societies, including extensive and consistent service to the Entomological Society of Canada and its publications, while serving her province and her country through her scientific advocacy and expertise.
Throughout this, Dr. Giberson maintained an NSERC-funded research laboratory with which she explored the nature of Prince Edward Island and supported a continuous stream of undergraduate and MSc students, encouraging them to find and follow their individual biodiversity interests, whether they involved insects or other taxa. Over the course of her career, Dr. Giberson won more than $750,000 in research funding as principal or co-principal investigator.
"On behalf of UPEI, I congratulate Dr. Giberson on this outstanding achievement," said Dr. Greg Naterer, vice-president academic and research. "Receiving the ESC Gold Medal is a testament to the valuable contributions that Dr. Giberson has made in research and education throughout her longstanding and impactful career," said Naterer.  
With students and collaborators, she has worked on diverse research questions spanning the biodiversity of the entomofauna of the Maritimes, the biodiversity and ecology of Arctic insects, agricultural entomology on PEI, and the ecology of pitcher plants and their aquatic insect inhabitants. Dr. Giberson's dedication to field observation and collections-based natural history research, primarily regarding benthic aquatic invertebrates, has provided invaluable contributions to our understanding of Canadian freshwater environments, and has enabled biomonitoring programs to better understand the role of invertebrates in maintaining the health of vital waterways, and how they can serve as indicators of aquatic ecosystem function.
Congratulations, Dr. Giberson!