Atlantic Veterinary College to hold Open House on October 1
Mark your calendars for this free family event.
| Atlantic Veterinary College
Rachel Cutcliffe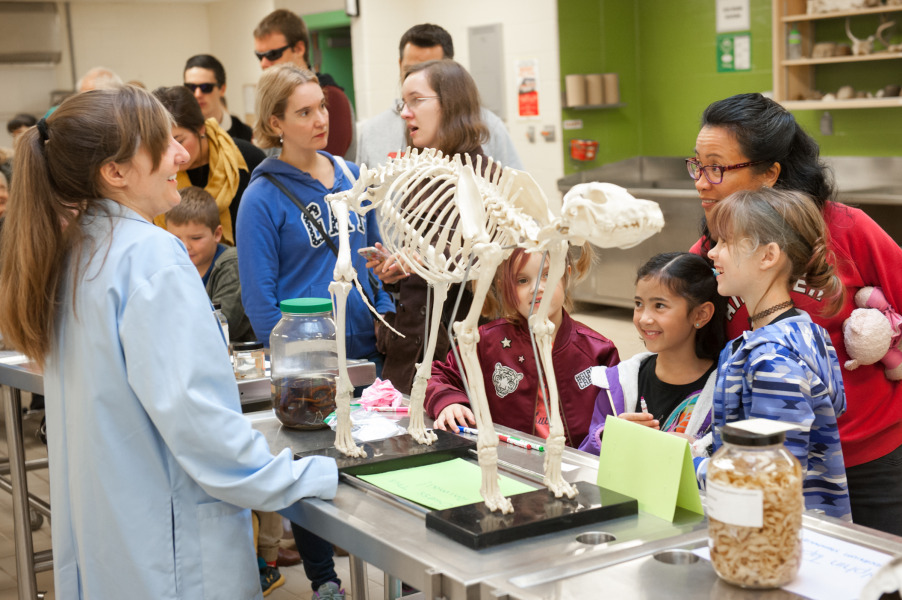 For the first time since 2019, the Atlantic Veterinary College (AVC) at the University of Prince Edward Island (UPEI) will open its doors to the public for its 32nd annual Open House.   
Held in conjunction with UPEI's Homecoming Weekend, AVC invites the public to come in and get a "behind-the-scenes" taste of the fascinating world of veterinary medicine. This is a free, fun, family event where participants have an opportunity to see different animals, have fun with interactive displays, learn about community organizations involved with animals and their care, and meet our veterinary students.
Children are encouraged to bring their most loved stuffed toys for a check-up and treatment at the Teddy Bear Clinic, receive animal tattoos, and learn why proper handwashing, gloving, and gowning is important for surgery.
"As the only Faculty of Veterinary Medicine in Atlantic Canada, AVC Open House is an important event where we can meet members of our community and reconnect with friends, clients, and their families," explains Dr. John VanLeeuwen, interim dean, AVC. "It is an important and highly valued tradition, and we are excited to open our doors to our community once again."
Organized and run by AVC students, AVC Open House is one of the largest and most successful open houses in Atlantic Canada.
Event information
AVC Open House
Saturday, October 1
10 a.m. – 2 p.m.
Atlantic Veterinary College, UPEI
Please note, as per UPEI policy masks are mandatory in all indoor spaces and will be required at this event. It is strongly recommended by the Prince Edward Island Chief Public Health Office that individuals over the age of five wear masks. Additionally, although we love our furry friends at AVC, we kindly ask that you leave personal pets and animals at home.
Media Contact
External Engagement Officer
Atlantic Veterinary College