Message from the President: August 1 is Emancipation Day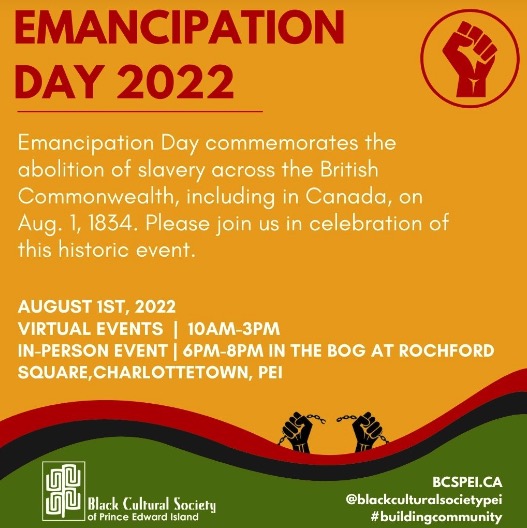 The following message was issued to members of the UPEI community on behalf of the Office of the President.
Dear Members of the Campus Community,
August 1 was unanimously designated as Emancipation Day by the House of Commons in 2021 to mark the enactment of the Slavery Abolition Act of 1833 on August 1, 1834, across the British Empire. On March 23, 2022, the Prince Edward Island Legislature followed by unanimously passing a bill to recognize Emancipation Day on PEI.
Emancipation Day celebrates the strength, courage, and perseverance of people of African descent in Canada, recognizes their struggles to end enslavement, and acknowledges their contributions towards Canadian society.
The Black Cultural Society of Prince Edward Island is marking Emancipation Day 2022 with a variety of virtual events and an in-person celebration at The Bog in Rochford Square in Charlottetown from 6:00–8:00 pm this evening. All are welcome to attend.
I encourage you to not only attend this evening's events but to also renew your commitment to learning, reflection, and action so that collectively we can address ongoing systemic anti-Black racism.
Regards,
Greg
GREG KEEFE, DVM, MSc, MBA (he/him)
President and Vice-Chancellor (Interim)
University of Prince Edward Island