UPEI faculty members receive funding for new Social Sciences and Humanities research programs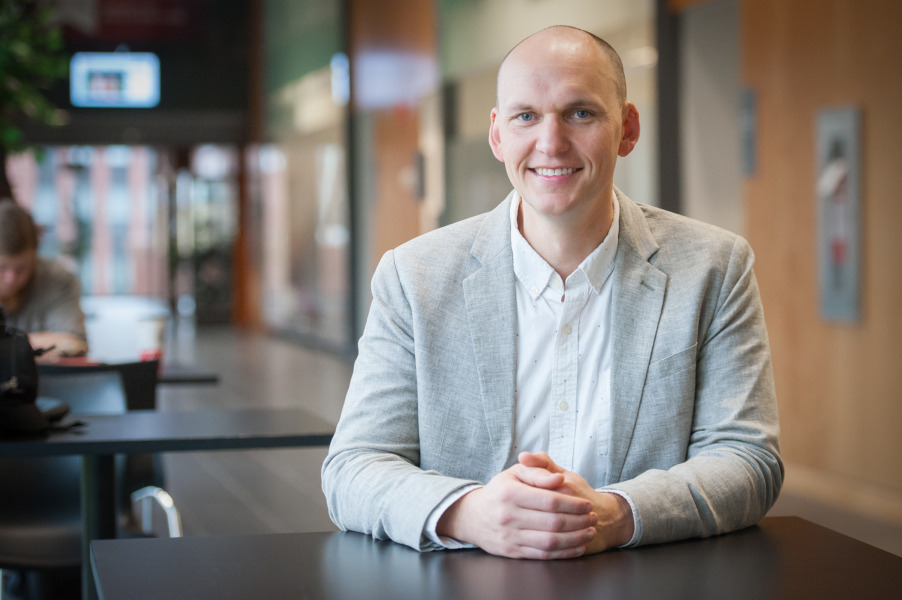 Three UPEI faculty members have recently been awarded funding by the Social Sciences and Humanities Research Council (SSHRC). 
Dr. Josh MacFadyen, Canada Research Chair in Geospatial Humanities, has received $210,141 from SSHRC's Insight program for a research program called "Animals and the Circular Economy: A History of Biomass Energy and Agriculture in Canada, 1870–2021." 
MacFadyen will explore the question of how farms that once provided local, national, and even global markets with food and fuel energy became one of the largest energy consumers and significant contributors, directly and indirectly, to global greenhouse gas emissions. Focusing on locally circulated energy such as feed and firewood, the project combines the recent methods of social ecological metabolism with historical research in censuses and digitized rural diary collections. These methods help to uncover the roles of both human and non-human animals in rural societies since animals and the people, especially the women, who raised them are often overlooked in the historical record.
"The project hypothesizes that transitions in agricultural land use and energy dynamics are best understood through animal histories, including the size, composition, and feed consumption of livestock herds. The result will shed new light on the historical relationship between human and non-human animals, the impact of mixed animal husbandry on agricultural land use and energy dynamics, and the central role that animals played in agriculture in all but the most recent decades of Canadian history."
Students in the Applied Communication, Leadership, and Culture program's "GeoREACH Lab" will produce robust databases of Canadian agricultural census data and develop profiles of energy flows on farms using oral history and qualitative research in sources such as farm diaries and archival collections.
Dr. Philippe Messier, an assistant professor in the Department of Sociology and Anthropology, has received $84,561 from SSHRC's Insight program for a research program titled "Coping with Infrastructural Curves: Marginalized Citizens Challenging State Plans in India and Vietnam." 
Messier's research program will develop a comparative study of three oft-overlooked infrastructures of mobility—"secondary" roads, wireless communication technologies, and physical marketplaces—as both socio-technical systems and state-making projects in Asia. 
"Our research team will compare and contrast how secondary roads, wireless devices (such as cellphones), and marketplaces shape mobility and connectivity for four communities affected by economic, political, and ethnic marginalization, two in democratic India, and two in socialist Vietnam; two urban locales and two rural. Our project considers whether or not the construction, maintenance, and access to these infrastructures shape similarly or differently the livelihoods of marginalized rural or urban communities in different contexts."
Dr. Kate Scarth, Chair in L.M. Montgomery Studies and Applied Communication, Leadership, and Culture, has received $66,450 from SSHRC's Aid to Scholarly Journals program in support of the Journal of L.M. Montgomery Studies. The journal is published by the L.M. Montgomery Institute and the Robertson Library at UPEI. 
"On behalf of UPEI, I congratulate Drs. MacFadyen, Messier, and Scarth on receiving these funding awards from SSHRC," said Dr. Greg Naterer, vice-president academic and research at UPEI. "Through their research programs, these outstanding scholars are making important contributions to their respective fields of expertise and at the same time enhancing UPEI's reputation for excellence in research."