UPEI expresses condolences on the passing of Dr. Benet Davetian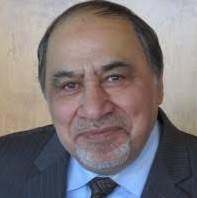 The following message was distributed by email on July 29, 2022, to faculty and staff on behalf of the Office of the President.
Dear Faculty and Staff,
It is with deep sadness that I must inform you of the death of Dr. Benet Davetian, Associate Professor, Department of Sociology and Anthropology, on Monday, July 25, 2022. The flags in front of the Kelley Memorial Building and at UPEI Alumni Canada Games Place have been lowered to half-mast in his memory.
Dr. Davetian will be remembered as a consummate scholar; his research in Sociology has made a significant impact in Canada and North America and beyond. His book Civility—A Cultural History, published in 2009 by the University of Toronto Press, has been a highly influential and much cited scholarly contribution. Dr. Davetian was one of the world's leading experts on "civility" and its role in human interaction, social organization, and conflict. He researched civility in France, England, and America and appeared on special documentaries produced by CTV and CBC. He was also founder/director of the privately owned The Civility Institute.
Dr. Davetian joined UPEI's Sociology and Anthropology department in 2004. He served as the Department's chair from 2007 until 2010 and contributed to its growth through the development of eleven courses over his time at UPEI. An early adopter of online platforms, he developed content and featured his lectures over the past 15 years on https://www.bdavetian.com/ and his Sociological YouTube channel. He was a member of the University Senate from 2005–2011 and 2015–2016.
Among several professional awards and recognitions, Dr. Davetian was awarded the UPEI Faculty Association Award for Scholarly Achievement in 2010 and the Mordecai Richler Prize for Best Book of the Year in 1996 for The Seventh Circle.
On behalf of the entire UPEI community, I offer my sincere condolences to Dr. Davetian's family, friends, colleagues, and students.
Regards,
Greg
GREG KEEFE, DVM, MSc, MBA (he/him)
President and Vice-Chancellor (Interim)
University of Prince Edward Island