AUS champion and U SPORTS bronze medallist Karla Yepez returns to Panthers
| Athletics
Thomas Becker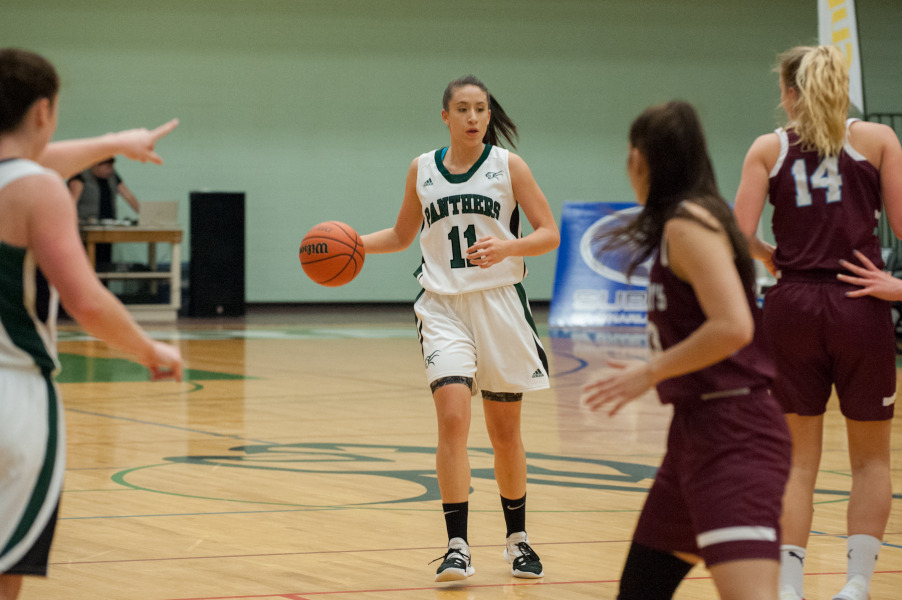 UPEI Women's Basketball is bringing back a fan-favourite player. Guard Karla Yepez will rejoin the Panthers this fall after two years away from U SPORTS competition, hoping to recapture the magic of the team's successful 2019–20 season.
The 24-year-old spent this past spring playing in the newly formed Maritime Women's Basketball Association (MWBA), which reignited her competitive spirit.
"The love for the game and the competition is bringing me back. I had the opportunity to play in the MWBA and it felt great to be out there competing again," said Yepez, who suited up for the Windsor Edge. "I don't want to look back five years from now and have any regrets. So, I decided to come back to play my last year of eligibility, and I wouldn't want to do it anywhere else but here."
Yepez was a vital part of the 2020 AUS championship and U SPORTS bronze-medal winning team, who earned the respect and admiration of her teammates and coaches over the years. Her veteran presence will be especially welcomed as the team transitions from the Jenna Mae Ellsworth and Reese Baxendale era.
"Karla returning to the court for her final year of eligibility is very exciting for the Panther program," said head coach Matt Gamblin. "Karla bleeds green and white. She has given a great deal to the program over her time at UPEI, and she will be a fantastic addition to our young group on the court."
In addition to her leadership qualities, the Quito, Ecuador native brings a varied skillset that makes her a valuable weapon. In 2019–20, Yepez averaged 7.5 points, 6.7 rebounds, and 3.6 assists per game to go along with 1.4 steals and 1.0 blocks on the defensive end. While the numbers don't necessarily jump off the page, they do show how she can impact the game in every facet.
"The best way to describe her as a basketball player is versatile because she can do a lot of things on both ends of the floor," Gamblin said in a 2019 interview.
In 2021, Yepez had the opportunity to study the game through the lens of a coach as she joined Gamblin's staff for a season. She said she learned a lot from the experience and believes it will make her a better player.
"From the bench, it's easier to see the entire floor, and I feel my ability to read the game will improve because of that experience."
Yepez said she's eager to put on a Panthers jersey one last time and compete for the ultimate prize with a promising group of young women with championship aspirations.
"This group of girls and coaching staff played a big role in my decision to return," she said. "We want to win, and I am excited about the players we have returning and the ones we have coming in."