UPEI international graduates learn about opportunities on PEI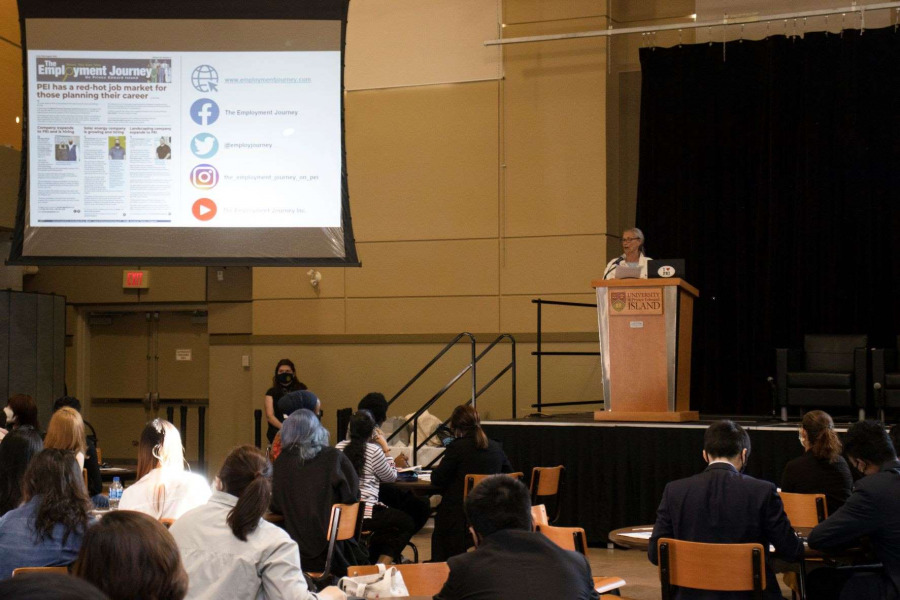 On June 2, over 100 international graduates from the UPEI Classes of 2021 and 2022 attended an event to inform them about employment and immigration opportunities for them on Prince Edward Island.
At the event, they had the opportunity to network with local service providers like IRSA, The Employment Journey newspaper, ASDA, and PEI Connectors. This was followed by a panel composed of sector experts including the Construction Association of PEI, Tourism PEI, PEI BioAlliance, Health PEI, and the PEI Government Diversity Office.
The evening concluded with a guest panel composed of recent graduates and those who have established successful businesses here on PEI. The panelists responded to questions and offered their advice to new graduates starting out on their career journey.
"The evening was a success," said Richelle Greathouse, an international student advisor at UPEI, "and we plan to offer it again in 2023."
The event was an initiative of a cross-sector working group formed in the fall of 2021 with the mandate to strengthen supports for UPEI student post-graduation, and to ensure that new international graduates know about employment and immigration opportunities in the province. The working group arose from a joint presentation in June 2021 by the UPEI International Student Office and the PEI Department of Immigration to the Canadian Bureau for International Education Atlantic Regional Conference. The presentation focused on how enhanced collaboration between the post-secondary and government sectors can lead to better student retention post-graduation.