Research suggests high rates of canine leptospirosis regionally within Canada
Dr. Jason Stull's research entitled, "Canine leptospirosis in Canada, test-positive proportion and risk factors (2009 to 2018): A cross-sectional study," was recently published in PLOS ONE.
| Atlantic Veterinary College
Rachel Cutcliffe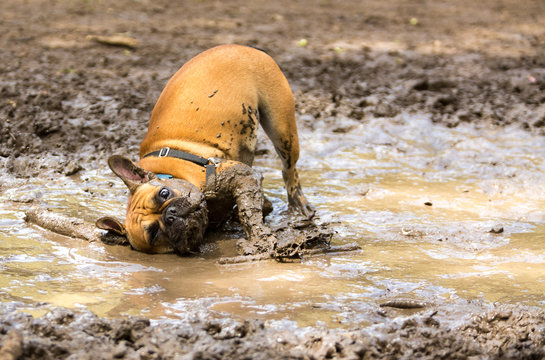 New research out of the Atlantic Veterinary College (AVC) at the University of Prince Edward Island suggests a high prevalence of canine leptospirosis regionally within Canada.
The study analyzed data from 10,437 canine Leptospira PCR tests submitted by Canada-based veterinarians over a 10-year period. Provinces with the highest test-positive percentages over the study period were Nova Scotia (19 per cent) and Ontario (10 per cent), with Manitoba and Alberta having the lowest proportion at 1 per cent.
"The goal of our research was to identify if there were significant factors that may put a dog at greater risk for developing canine leptospirosis," explains Dr. Jason Stull, assistant professor, Department of Health Management, AVC. "We looked at the dogs' age, sex, and breed, as well as the month and the year the test was performed, and the location—whether it was from an urban or rural practice."
Through their analysis, they discovered that dogs had higher chances of testing positive if they were
young (dogs less than one-year-old had the greatest risk);
male;
specific breeds (toy breeds had the greatest risk);
from an urban area.
Risks for dogs testing positive appeared to be greatest from September to December; however, this varied by region in the country.
Leptospirosis is usually transmitted through an infected animal's urine or through items contaminated with an infected animal's urine (e.g., bedding, blankets, soil, etc.). It can also be transmitted through urine-contaminated water, such as stagnant or slow-moving water (e.g., puddles or ponds), that are frequented by wildlife.
Canine leptospirosis is caused by infection with the bacteria Leptospira interrogans. Often referred to as "lepto," the illness presents in dogs with signs ranging from subtle (e.g., lethargic, occasional vomiting, or feeling tired) to very severe and life-threatening. Although more than 25 per cent of canine leptospirosis cases are fatal, the disease can be treated with positive outcomes.
"A quick diagnosis and beginning the correct antibiotics quickly are the best treatment for dogs with leptospirosis," says Dr. Stull. "Veterinarians will also advise care for kidney or liver disease, and most dogs will require hospitalization, intravenous fluids, anti-nausea medications, and careful monitoring. Some dogs may require further care depending on the severity of their diagnosis."
It is also advised to take preventative measures when possible. Dr. Stull suggests that owners know their dog's risk factors and encourages them to speak with their veterinarian about a prevention strategy such as vaccination, an important tool in preventing leptospirosis in dogs. Additionally, when possible, owners should minimize their dog's exposure to slow moving water and puddles to reduce risk. Finally, as leptospirosis is a zoonotic disease, meaning it can infect humans, they should take precautions to prevent getting leptospirosis, such as washing their hands between handling their dog and eating something with their hands.
"It's important to not only protect your dog but to protect yourself," says Dr. Stull. "Know your risks and how to decrease them, and stay educated about leptospirosis in your area."
---
This research was in collaboration with researchers from the Atlantic Veterinary College, the University of Guelph, and IDEXX Laboratories.
Media Contact
External Engagement Officer
Atlantic Veterinary College