UPEI student receives 2022 3M National Student Fellowship Award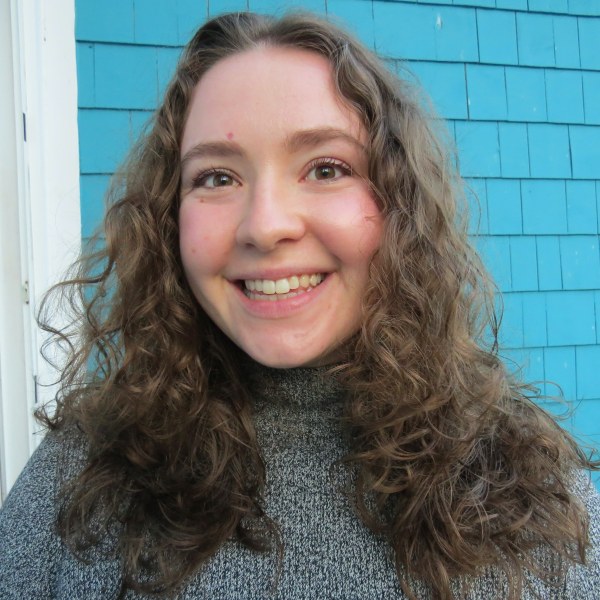 Sarah Freeburn, a fourth-year student in UPEI's Diversity and Social Justice Studies program, has been awarded a 2022 3M National Student Fellowship Award by STLHE (Society for Teaching and Learning in Higher Education).
The fellowship honours up to ten full-time college or undergraduate students across Canada who have demonstrated outstanding leadership in their lives and at their postsecondary institution. These students embrace a vision of education that enhances their academic experience and beyond.
In her letter of nomination, Dr. Ann Braithwaite, professor of Diversity and Social Justice Studies, wrote that Freeburn "embodies all the best attributes of innovative leadership: thoughtfulness about what being a 'leader' means and entails, a genuine compassion and care for people, a dedication to working with the communities of which she is a part to change the world around her, and a commitment to the time (consuming) work of making that change happen."
Freeburn's profile on the STHLE website outlines her achievements during her time at UPEI. She initiated the UPEI Students for Social Justice club, bringing together students with differing views and knowledge of social justice issues and organizing multiple successful events despite many pandemic-related challenges. Her role as the EDI (equity, diversity, and inclusion) Campus Life Lead, a new position with Student Affairs, brought a broader understanding of EDI to both the program and events organized for students. The recipient of several awards such as the UPEI Student Union Campus Leadership Award, the Avery Award, and The Straight Arrow: Truth and Reconciliation Ally Award, she was recently recruited to be one of 26 Emerging Leaders across Canada as a part of the Harmony Movement's Social Changemaker Leadership Program.
As an editorial, digital, and outreach student assistant with the LM Montgomery Institute, she incorporated Alt text into published articles and engaging audio components for blind and low-vision users, making them more accessible and inclusive. Her vision for inclusive and accessible postsecondary education is complemented and strengthened by her activities as a student leader, researcher, and community advocate.
"She will be a terrific addition to a growing cohort of active student leaders who are challenging and inviting us all to join them in changing the world," said Brathwaite. "And she will both benefit from and add much to the opportunities afforded by this recognition."
"I am very excited to have been chosen and to get to work with other great leaders in the STHLE network," Freeburn said. 
While she has not fully decided what her plans are after graduation, she does know that she wants to continue to advocate for causes that she believes in.
"On behalf of UPEI, I congratulate Sarah on achieving this prestigious fellowship," said Dr. Greg Keefe, interim president and vice-chancellor. "This award recognizes her academic excellence, outstanding community outreach, and leadership. We are very proud of her achievement."
The 3M Student Fellows will receive $1,000 to be spent at their discretion and will attend the annual STHLE conference in June where they will be recognized. They also receive a two-year STHLE membership and recognition in STHLE and 3M Canada media and partnering media.