UPEI holds first in-person Convocation in two years
Congratulations, Class of 2022!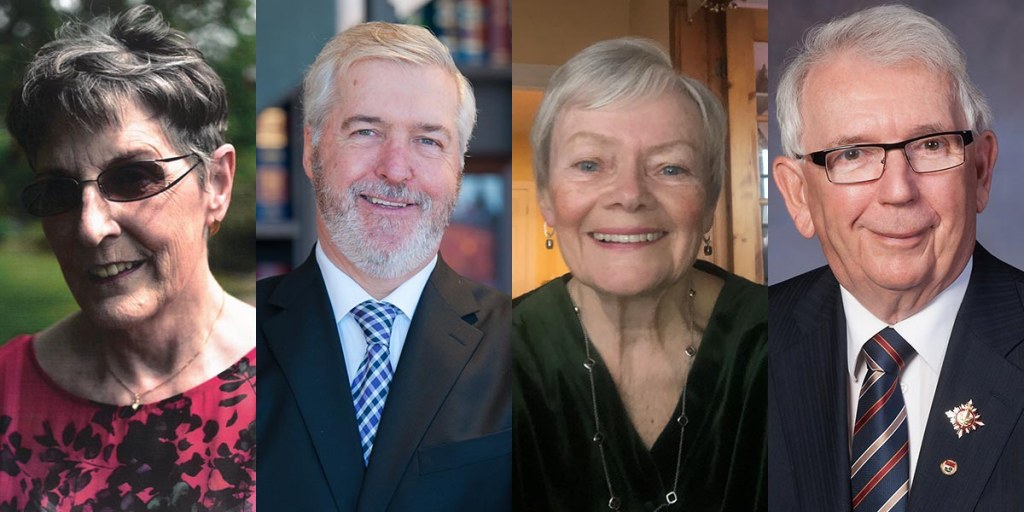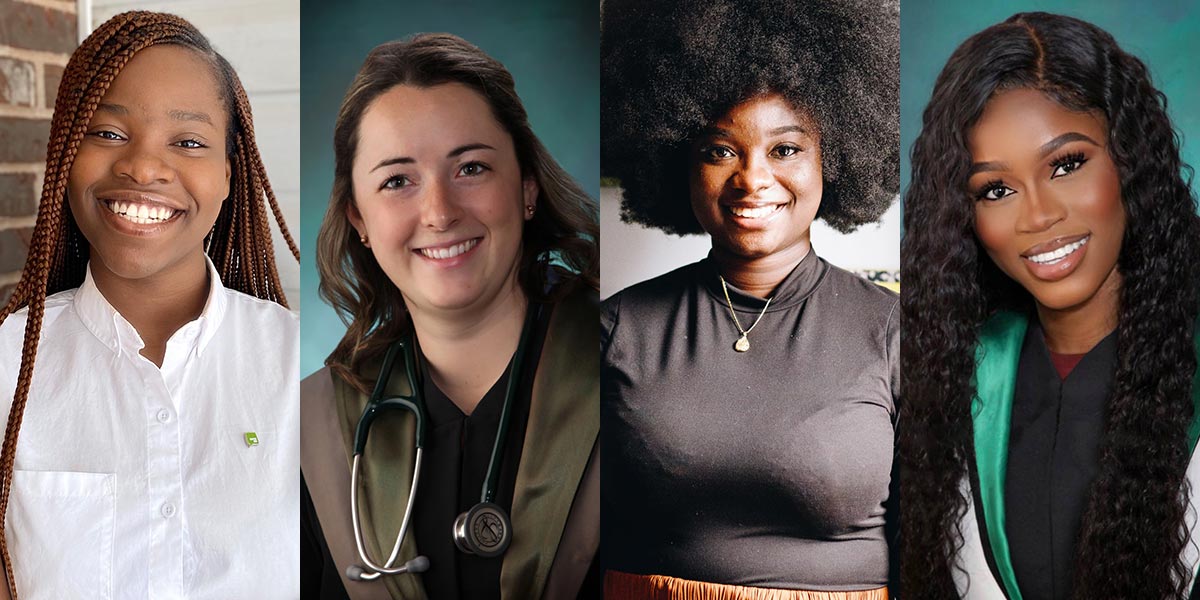 For the first time in two years, the University of Prince Edward Island will hold Convocation in-person during four ceremonies scheduled for May 10 to 13. Over 1,000 graduates comprise the Class of 2022.
In-person Convocation ceremonies could not be held in 2020 and 2021 because of the COVID-19 pandemic. In the spring of 2021, the University held six hybrid celebrations for the Classes of 2020 and 2021. 
"I am so excited that after an absence of two years, we will be able to once again recognize our graduates along with family, friends, faculty, staff, and peers in keeping with the time-honoured traditions of past Convocation ceremonies," said Dr. Greg Keefe, interim President and Vice-Chancellor. "Our Class of 2022 graduates have shown remarkable strength and resilience as they contended with changes and restrictions in their last two years because of the pandemic. I am looking forward to greeting and congratulating each graduate as they receive their degrees."
This year, the Convocation ceremonies will be held in the UPEI Chi-Wan Young Sports Centre at 10 am on the following dates:
May 10—Faculty of Veterinary Medicine and Faculty of Nursing
May 11—Faculty of Business and Faculty of Sustainable Design Engineering
May 12—Faculty of Arts, Faculty of Education, and Faculty of Graduate Studies
May 13—Faculty of Science
In previous years, graduates received their parchments during two ceremonies held on the one day. In September 2019, the UPEI Senate unanimously supported changes for the Convocation ceremonies in 2020 and also for the 2020–21 and 2021–22 academic years; it was felt that with the growing student population and increasing number of programs, holding the ceremonies on one day was not sustainable. Because of the pandemic, this year is the first time that the new format could be put into practice in-person.
During each of this year's four ceremonies, honorary degrees will be conferred, and valedictory addresses will be given by graduates. 
On May 10, the Honourable H. Frank Lewis, former lieutenant governor of PEI, will be presented with an honorary degree, and Dr. Rosalie O'Hara, Doctor of Veterinary Medicine, will address the graduates of the faculties of Veterinary Medicine and Nursing.
On May 11, J. Gordon MacKay, QC, with the law firm Carr, Stevenson & MacKay in Charlottetown, will receive an honorary degree, and Ms. Tolulope Oginni, Bachelor of Business Administration, will speak to the graduates of the faculties of Business and Sustainable Design Engineering.
On May 12, Frances McBurnie, pianist and music teacher, will be awarded an honorary degree, and Issabella Afi Ahadzi, Bachelor of Arts in Political Science, will address the graduates of the faculties of Arts, Education, and Graduate Studies.
On May 13, Marylou N. Hughes, audiologist, will be conferred an honorary degree, and Ms. Amirah Oyesegun, Bachelor of Science in Foods and Nutrition, will give the valedictory address.  
Due to safety regulations, seating at the Convocation ceremonies is limited to guests with invitations, which must be presented at the door. Guests are asked to arrive early to ensure everyone is seated at least 15 minutes before the ceremony start time as there will be no admittance once the academic procession enters the Sports Centre.
Due to COVID-19 protocols in place at UPEI, masks must be worn at all times. 
Parking is available within a five- to ten-minute walk of the Chi-Wan Young Sports Centre. Please refer to the campus map for the location of general parking areas on campus. There are a number of accessible parking spots, designated by the International Symbol of Access (wheelchair symbol), situated in front of the Chi-Wan Young Sports Centre and the WA Murphy Student Centre.
All four Convocation ceremonies will be livestreamed at upei.ca/live.
Honorary degree recipients:
The Honourable H. Frank Lewis
The Honourable H. Frank Lewis is a former lieutenant governor of Prince Edward Island and member and Chancellor of the Order of Prince Edward Island, serving in that role until 2017. He is a well-known broadcasting executive, tourism operator, and business leader and mentor. In December 2018 he was named to the Order of Canada for his contributions to the economic, social, and cultural well-being of the province of Prince Edward Island. He and his wife, Dorothy, support many causes and organizations on PEI, including UPEI. Mr. and Mrs. Lewis have five children and live in Charlottetown. 
Mr. J. Gordon MacKay
Mr. J. Gordon MacKay, QC, is a partner in the law firm, Carr, Stevenson & MacKay, specializing in corporate/commercial law, civil litigation, administrative law, labour, employment, and construction law. Throughout his career, he has made valuable contributions to his profession, serving with several professional organizations and educating future lawyers. He has been recognized numerous times for his contributions, including the Law Society of Prince Edward Island Distinguished Community Service Award in 2012. He and his wife, Pat, have given generously to numerous organizations on Prince Edward Island, including UPEI. Mr. and Mrs. MacKay live in Charlottetown. 
Ms. Frances McBurnie
Ms. Frances McBurnie grew up in Nova Scotia and has music degrees from Mount Allison University and the University of Western Ontario. She came to Prince Edward Island in 1974 to fill a one-year appointment at UPEI and has been an important member of the University's music program ever since. She is highly regarded as a collaborative pianist, organist, teacher, and adjudicator. She is organist and Director of Music at the Kirk of St. James in Charlottetown. In 2021, she was named ABCE Contributor of the Year by Music PEI. Ms. McBurnie lives in Belfast, PEI. 
Ms. Marylou N. Hughes
After completing her post-secondary education, Ms. Marylou Hughes began her career as an audiologist, working first for the Government of Prince Edward Island and then establishing her own business, Island Audiology. For 13 years, she provided outstanding hearing care for Island residents. She was instrumental in having the provincial government cover the cost of hearing tests for every Islander. As well, she contributed to research and clinical practice in hearing disorders, assessment of hearing, hearing conservation, and aural rehabilitation. She is passionate about community service, supporting many organizations including UPEI. Ms. Hughes lives in Stratford, Prince Edward Island.