Panthers continue to stockpile skilled backs, adding local standout Gracie McQuaid to squad
| Athletics
Thomas Becker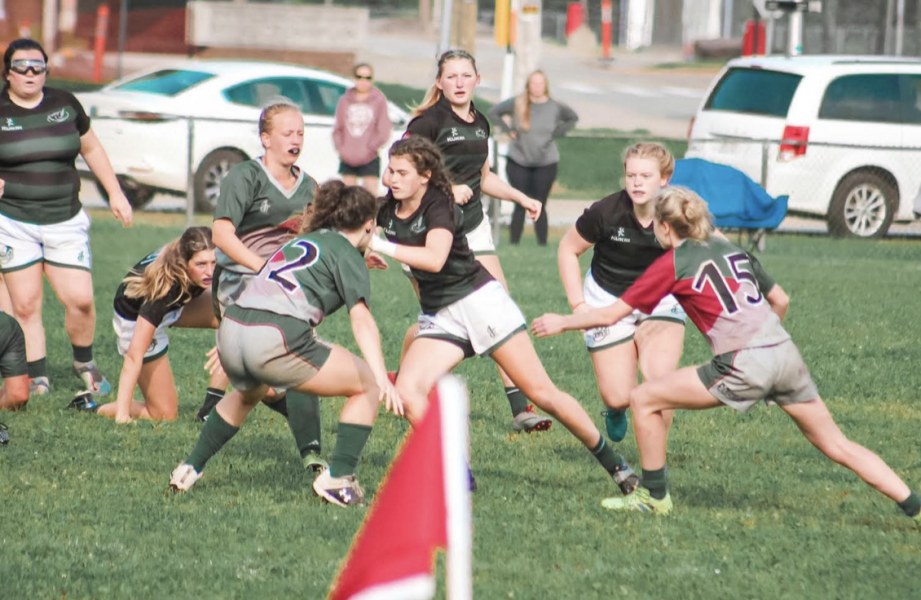 The UPEI Panthers expect to be a much more dangerous team in the fall.
Head coach James Voye made it a point this off season to acquire dynamic backs who can break down defences and create more scoring opportunities. Local standout Gracie McQuaid is the latest recruit to join Lauren Bull and Jorja Cook in representing the team's bright future.
The Charlottetown native is an aggressive centre who has the speed and agility to make big runs and isn't afraid to take on tackling. 
"I use my speed and strength to my advantage to break through tackles and stop those ahead of me," said McQuaid, who will be studying psychology at UPEI. "I'm a hardworking player with grit and determination to win." 
In 2021, UPEI took massive strides on the defensive end, limiting opponents to 21.7 points per game—their fewest since 2006 when they allowed just 12 points per contest. While the team also produced its best scoring output in program history (28.2 points per game), there were still missed opportunities to do more damage, especially against the conference's best. Voye is hoping McQuaid can make a difference on the offensive end.
"She is a hard-running back who has all the tools to be an impact player in the AUS," Voye said. "She has good vision and recognizes the opportunities to attack gaps in the defence, which results in numerous line breaks throughout a match."
McQuaid is a natural athlete who represented her province and Colonel Gray High School in many sports including soccer, basketball, cross country, track and field, badminton, and powerlifting. But rugby has always won her heart. 
Last summer, the 17-year-old suited up for the PEI under-17 Junior Abbies and helped them capture bronze at the Atlantic Championship. She now trains with the PEI Canada Games Development Team where she continues to refine her skills.
"Playing multiple sports throughout the years has helped me develop my strength, conditioning, and other transferable skills to rugby," McQuaid said. "I ultimately chose rugby because it's an exciting and invigorating game. It's a fast-paced sport that requires quick thinking and tremendous team effort to succeed."
McQuaid said she joined the upswing Panthers because she sees a varsity team that has the potential to become one of the best in Canada under Voye's leadership. She feels she can be an important piece in leading them to new heights.
"The winning culture the team is striving to develop and the character of the people involved with the program made this the perfect fit for me," she said. "To have the opportunity to help my hometown university grow as a program is a privilege, and I can't wait to get started."