Message from the President: May—A month of new beginnings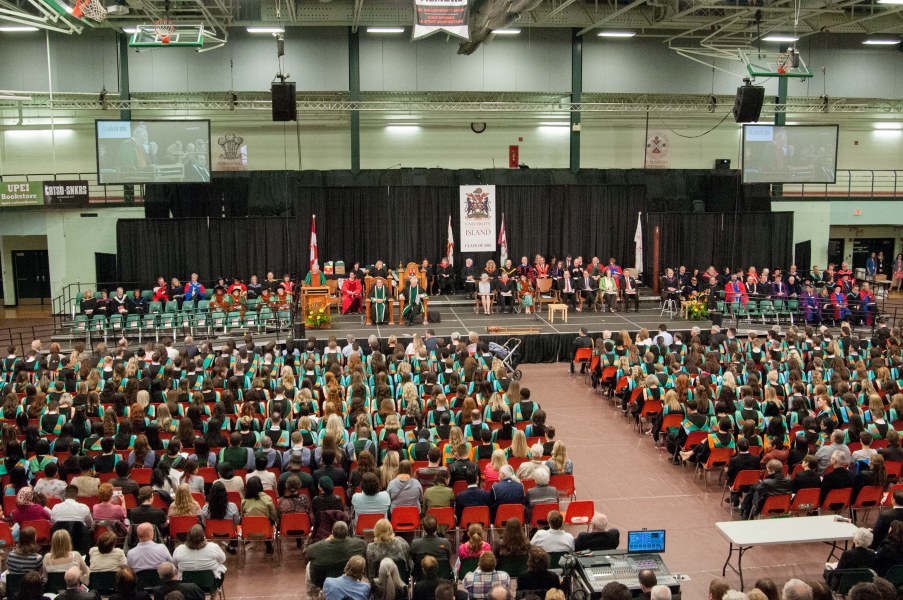 The following message was also distributed to students, staff, and faculty via email via their @upei.ca emails on May 4 on behalf of the Office of the President.
Dear Members of the University Community,
With May now upon us, I am excited that—just as the season signals—there will be several "new beginnings" at UPEI, as well as the opportunity to celebrate them in-person.
Our first in-person Convocation Ceremonies since 2019 will take place May 10–13 where we will confer degrees on over 1,000 graduates, including honorary Doctor of Laws degrees on the Honourable H. Frank Lewis, Mr. J. Gordon MacKay, Ms. Frances McBurnie, and Ms. Marylou N. Hughes. Despite the pandemic, our graduates have exhibited tremendous resiliency on their journey, and faculty and staff have gone above and beyond to support them. Congratulations to the Class of 2022!
We will also mark the official opening of the Canadian Centre for Climate Change and Adaptation at our UPEI St. Peter's Bay Campus later this month. A destination for world-class research and learning, the Centre will be home to the UPEI School of Climate Change and Adaptation, UPEI Climate Lab, and the largest collection of drones in Canada. I congratulate Dr. Aitazaz Farooque, who assumed the role of Associate Dean of the UPEI School of Climate Change and Adaptation on May 1, and thank the many faculty and staff in the School of Climate Change and Adaptation, Faculty of Science, and Facilities Management for their contributions to the Centre's development.
Finally, the month of May also marks a change in senior leadership. I welcome Dr. Greg Naterer who officially began his role as Vice-President Academic and Research (VPAR) this week. I sincerely thank Dr. Kathy Gottschall-Pass for her invaluable contributions to the University as well as to the Maritime Provinces Higher Education Commission while she served in the VPAR position on an interim basis. I am very grateful that she will serve as a special advisor to me until June 30 during this period of transition.
To new beginnings!
Regards,
Greg
GREG KEEFE, DVM, MSc, MBA (he/him)
President and Vice-Chancellor (Interim)
University of Prince Edward Island