Family reunion: Aiden Rainford joins sister in women's basketball championship pursuit
| Athletics
Thomas Becker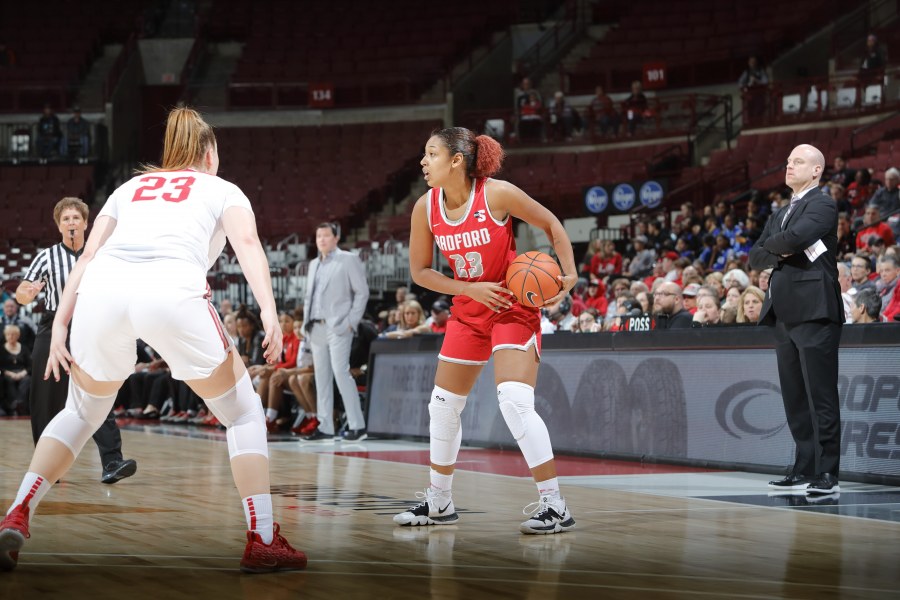 Fans of UPEI Women's Basketball will get used to hearing the name "Rainford" more often this fall because they'll be getting a double dose. The Panthers scored a slam dunk this off-season by recruiting Aiden Rainford, the older sister of AUS all-star Lauren Rainford.
Rainford, who will study psychology, brings a wealth of experience to UPEI. The 23-year-old was a member of Canada's under-16 and under-17 national teams, where she gained extensive knowledge from some of the world's best coaches. 
In 2015, Rainford played for the under-16 national team that won the U16 FIBA Americas Championship and captured Canada's first gold medal at a FIBA Americas tournament.
"Representing Canada on such a large stage was an amazing experience like no other. I experienced different cultures and different coaching styles," Rainford said. "I couldn't have been prouder to represent my country."
After her stint with the national team, scouts from the United States pursued the talented six-foot-one forward. From 2017–19, Rainford played for the ASA College Brooklyn Avengers, where she captured a regional championship after a perfect 20-0 season in 2017–18. The team later earned a berth at the National Junior College Athletics Association (NCJAA) Division I Women's Basketball Championships as the lowest-ranked seed and advanced to the second round before losing in overtime to New Mexico Junior College.
In 2019, Rainford moved up a level and played National Collegiate Athletics Association (NCAA) Division I basketball—where some of the world's best athletes play— with Radford College before transferring to Morehead State University in 2021.
A common thread throughout Rainford's career has been that she knows what it takes to win, which makes her the perfect fit for this team. The Panthers are just three years removed from an AUS title and a U SPORTS bronze medal, and the addition of Rainford keeps the championship window open for at least a couple more years. 
"I think my experience at the D1 level and playing with the national team has prepared me for pivotal games," she said. "I'm excited to be joining such a successful team and hope to play an important role in reaching even greater heights."
And the prospect of reaching those heights alongside her younger sister was too enticing to ignore.
"My sister has been recruiting me since she set foot on PEI, so when the opportunity arose to join her, I couldn't pass up the offer."
This isn't the first time the pair have played together. In 2014, they captured an elementary school championship and three years later won another title with the Lincoln Prep Huskies of the Ontario Scholastic Basketball Association (OSBA). 
"Coming to UPEI this year is extremely exciting because I know we have the chance to make some waves in the league and hopefully compete at the national level," she said. "I'm so glad we'll get the chance to finish our basketball careers on the same court together."
Head coach Matt Gamblin is just as excited to add a proven winner with an impressive resumé to his squad. 
"We expect Aiden to come in and contribute right away. She is a great rim-runner and a presence inside. She should be able to rebound at a high level in the AUS from day one."
Rainford should slide in nicely at the centre/forward spot left behind by graduate Carolina Del Santo, as she is a defence-oriented player with a strong inside presence who can also score points in the low post.
"Defence is always our priority. We firmly believe defence is the key to sustained success at the U SPORTS level," Gamblin said. "That said, Aiden will also be a physical presence on the offensive end and brings a wide skill set to the forward spot."