Atlantic Veterinary College welcomes Dr. Anne Innis Dagg for a guest presentation
The Atlantic Veterinary College will host a screening and Q&A session of the documentary, "The Woman Who Loves Giraffes," on Wednesday, May 25.
| Atlantic Veterinary College
Rachel Cutcliffe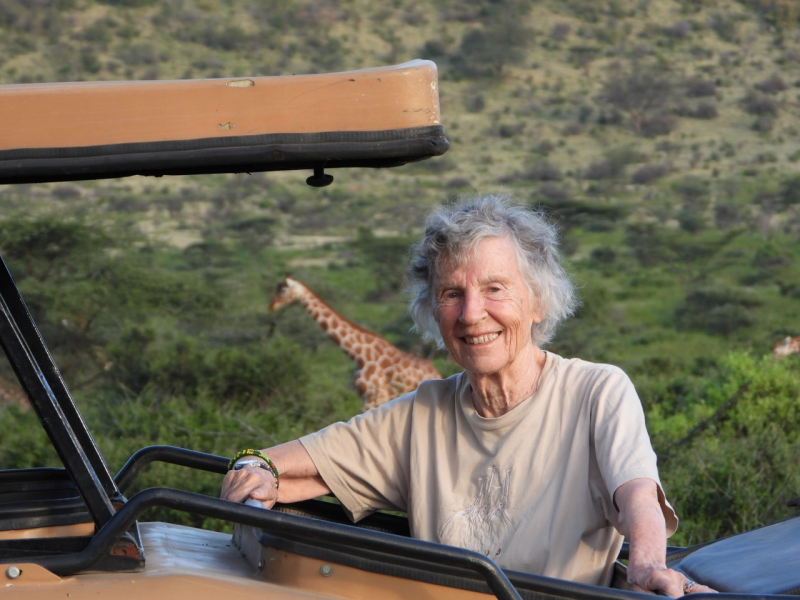 The Atlantic Veterinary College (AVC) is pleased to welcome Dr. Anne Innis Dagg for a documentary screening of "The Woman Who Loves Giraffes," as well as a question-and-answer session on Wednesday, May 25 from 7 – 9 p.m. ADT.
In 1956, four years before Jane Goodall ventured into the world of chimpanzees and seven years before Dian Fossey left to work with mountain gorillas, a 23-year-old Canadian biologist, Anne Innis Dagg, made an unprecedented solo journey to South Africa. Through this journey, Dr. Dagg became the first biologist in the world to study animal behaviour in the wild on that continent.
In this documentary, Dr. Dagg re-traces the steps of her groundbreaking 1956 journey to South Africa to study giraffes in the wild – and discovers a startling contrast between the world of giraffes she once knew and the one it has become.
Weaving through the past and present, her harrowing journey gives us an intimate look into the factors that destroyed her career and the forces that brought her back.
"We are excited to welcome Dr. Dagg to AVC," says Dr. John VanLeeuwen, interim dean. "This will be a unique opportunity for our AVC community and the public to hear firsthand about her experiences researching and studying giraffes in South Africa and the obstacles she had to overcome to do so."
Due to COVID-19 restrictions, this free event will be offered in-person to the AVC community and virtually to the public. Registration is strongly encouraged.
For more information and to register visit: https://www.upei.ca/events/2022/05/woman-who-loves-giraffes.
Media Contact
External Engagement Officer
Atlantic Veterinary College