UPEI Cross Country welcomes running prospect Benji Dueck to squad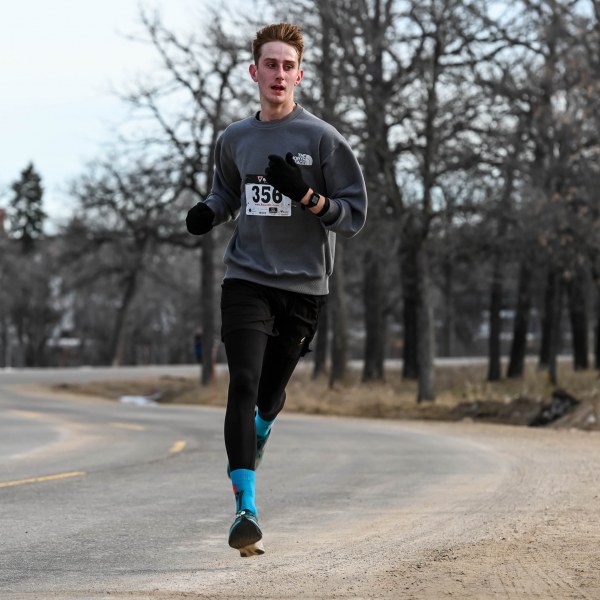 UPEI cross country head coach Mike Peterson believes he has found a diamond in the rough in running prospect Benji Dueck.
A native of Morden, Manitoba, the 18-year-old Dueck is the first runner to join the UPEI team this off season. Peterson envisions him being a key piece to a young nucleus that already includes Jack Roberts and Riley Fitzpatrick but will be without graduating senior and top runner Dan Maguire.
"Benji will have an immediate impact on our team and will add depth to our steadily improving men's side," Peterson said.
Dueck joins the Panthers by way of Morden Collegiate Institute where he established himself as a championship-calibre runner. In 2019, he helped the Thunder, Morden's cross-country team, capture a Manitoba High Schools Athletic Association junior varsity championship as their top runner.
Now he's hoping to bring that success to UPEI.
"Coming into the season, I want to stay injury free in order to place well for this team," said Dueck, who will study kinesiology in the fall. "I think my willingness to work hard and push through in races is a strength of mine."
Dueck garnered interest from Trinity Western University and the University of Windsor before committing to UPEI, citing Peterson's coaching style as the top reason why the Panthers were the right fit. His love of seafood also attracted him to PEI, famous for lobster and other seafood treats.
"I chose UPEI because I believe Mike Peterson is a very knowledgeable coach, who also looks out for his athletes away from running."
Peterson said he was fortunate that his newest recruit reached out to him. Otherwise, he might have missed out on a talented young runner who is expected to make some noise in the AUS.
"The exciting thing about Benji is how high his ceiling is," he said. "He has the potential to be very good, and I'm excited that he'll be in the mix for us for the next several years."