This News Story is more than 1 year old. Links and contact information may have changed.
Message from the President: Key Leadership Appointments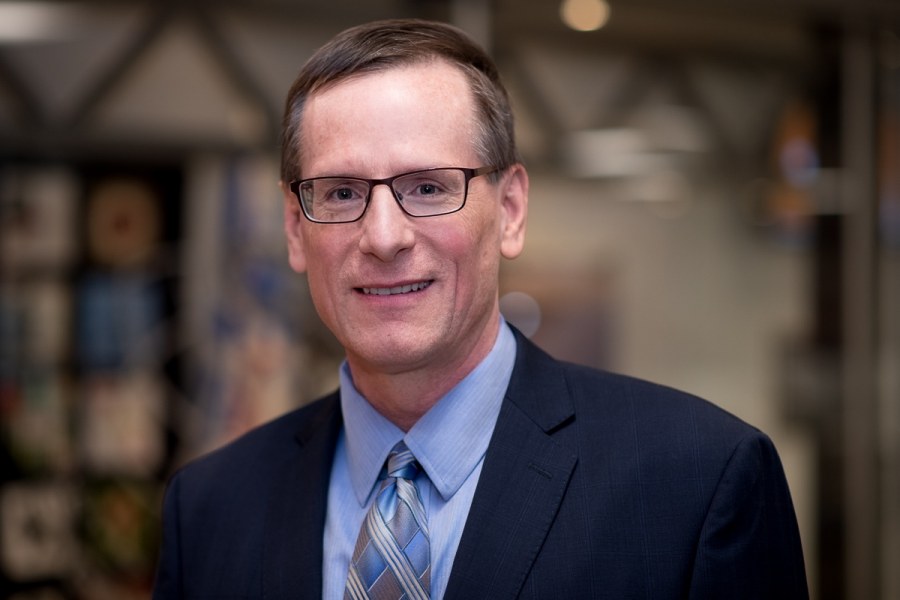 The following message was distributed to students, faculty, and staff via their @upei.ca emails on January 26, 2022, on behalf of the Office of the President.
Dear Members of the Campus Community,
I am extremely pleased to announce the appointment of several key leaders who will help ensure that UPEI continues to advance its strategic priorities and provide students with experiential learning opportunities that allow them to reach their full potential.
Dr. Greg Naterer, Vice-President Academic and Research
After a comprehensive search process, Dr. Greg Naterer has been appointed Vice-President Academic and Research (VPAR) effective May 1, 2022. As the academic leader for the University, Dr. Naterer will be responsible for all academic and student services activities of the University, including programs leading to degrees, diplomas, and certificates.
Currently the Dean of the Faculty of Engineering and Applied Science and a Professor of Mechanical Engineering at Memorial University of Newfoundland, he has led substantial growth in faculty, enrolments, and research capacity through collaborations with community, government, and industry partners. He has fostered a student-focused community that embraces diversity, equity, inclusion, and a vibrant experiential learning environment. Under Dr. Naterer's leadership, Newfoundland and Labrador has had the highest percentage of female undergraduate engineering students in Canada at 27 per cent.
Dr. Naterer will work closely with the Associate Vice-President Research and the Dean of Graduate Studies to foster and support research and scholarship activities as well as the dissemination of research results; the Associate Vice-President Students and Registrar to support services for students as well as the recruitment, admission, and retention of students; and the Deans to ensure that a quality environment for teaching and learning is cultivated and maintained, build a positive and supportive research culture, promote and support student success, and encourage community engagement among faculty and students.
I thank Dr. Kathy Gottschall-Pass for her leadership and dedication serving as interim Vice-President Academic and Research. Dr. Gottschall-Pass has made invaluable contributions to the University and the executive leadership team particularly through this challenging time. She will continue to serve as interim VPAR until April 30, and has very graciously agreed to act in an advisory role to the president until June 30.
I would also like to thank the Search Committee, which included Alex MacBeath, Perlene Morrison, Cathy Ryan, Christina Murray, Samantha MacLean, and Donna Sutton for their commitment throughout the selection process.
Ms. Corinne Chappell, Advisor to the Vice-President Academic and Research on Indigenous Affairs
Ms. Corinne Chappell has joined UPEI as Advisor to the VPAR on Indigenous Affairs. This new leadership role will be key in planning, developing, and implementing Indigenous initiatives at UPEI. This includes providing guidance on stakeholder collaborations and helping to develop a better understanding of and response to the Calls to Action that relate to post-secondary education as outlined in the Truth and Reconciliation Commission of Canada's final report. Ms. Chappell will play an important role in the development of the new Faculty of Indigenous Knowledge, Education, Research, and Applied Studies.
Ms. Chappell holds Master of Education degrees from both UPEI and St. Francis Xavier University and is a Doctor of Education student at Western University. She has been teaching for over 20 years and at Colonel Gray High School for 15. She co-founded and chaired the PEITF Aboriginal Education Advisory Committee and is a member the National Indigenous University Senior Leaders' Association, based at First Nations University of Canada. Ms. Chappell is also widely regarded as a Mi'kmaq artisan, creating garments and art pieces that blend traditional styles with modern fashion.
Faculty of Medicine Leadership
UPEI has a sustained record of excellence in programming—both in our long-standing programs and those that have more recently come to fruition, including the announcement last year of a joint Doctor of Medicine degree with Memorial University of Newfoundland. The co-degree will be housed in a new UPEI Faculty of Medicine, and we have made significant progress in establishing a structure for the development of both.
Oversight is provided by a Steering Committee, co-chaired by Dr. Margaret Steele, Dean of Medicine at Memorial, and me, made up of representatives from Memorial, UPEI, and the PEI medical community. I am very grateful to both the Memorial and UPEI leadership groups who are contributing greatly to this unique, one-of-kind-in-Canada joint degree program. In addition to the new appointments detailed below, the core UPEI leadership group includes Ms. Jackie Podger, Vice-President Administration and Finance, who will oversee physical facilities and infrastructure, and Ms. Myrtle Jenkins-Smith, Executive Director of Development and Alumni Engagement, who will lead government and community relations. The new appointments are as follows:
Dr. Cathy Vardy, Executive Director, Medical Program Development
Development of the new faculty will require direction by someone with extensive experience in medical education accreditation and program delivery. I am so excited that Dr. Cathy Vardy is being seconded to UPEI to take the lead on developing the joint Doctor of Medicine degree program as Executive Director, Medical Program Development, as well as providing leadership to the various subcommittees and working groups. Dr. Vardy will work in support of the accreditation of the UPEI Faculty of Medicine's joint MD program with Memorial.
As Professor of Pediatrics and past Vice-Dean, Medicine at Memorial, Dr. Vardy brings a wealth of experience to UPEI. She has held several leadership positions with the Faculty of Medicine at Memorial and the College of Physicians and Surgeons of Newfoundland and Labrador. She has served in a number of roles at the national and international level, including member of the credential and accreditation committees for the Royal College of Physicians and Surgeons of Canada (RCPSC); chair of the RCPSC "Area of Focused Competence" sub-committee; member, Association of Faculties of Medicine of Canada (AFMC); and co-chair of the AFMC Wellness Committee.
Dr. Trevor Jain, Director of Clinical Programs
A key component of the teaching and community connection model for the UPEI Faculty of Medicine is clinical program delivery. Dr. Trevor Jain has agreed to join the leadership team as Director of Clinical Programs. As Program Director and founder of UPEI's Bachelor of Science in Paramedicine, the first program of its kind in Canada, Dr. Jain is uniquely qualified to lead efforts in developing clinical programs for the innovative UPEI-Memorial Doctor of Medicine program. He is also Assistant Professor of Emergency Medicine at Dalhousie, Flight Surgeon with the Canadian Armed Forces, and ER physician at the Queen Elizabeth Hospital, and has served as a medical director in multiple war zones, such as Bosnia, Kuwait, and Iraq. While a medical student, he was pathology operations officer for the Swiss Air disaster.
Passionate about sharing his expertise, Dr. Jain has taught hundreds of medical students and emergency medicine residents about disaster and crisis response. In 2018, he was appointed to the rank of Officer of the Order of Military Merit for outstanding meritorious service in duties of great responsibility and in 2021 received the John McCrae Memorial Medal in recognition of his exemplary service as a clinical health service member of the Canadian Armed Forces.
Dr. Laurie McDuffee, Director of Human and Animal Health Collaborations
With the Faculty of Climate Change and Environment and the Atlantic Veterinary College at UPEI, the Faculty of Medicine is in a unique position to focus on One Health—a recognition that the health of people is closely connected to the health of animals and our shared environment. Dr. McDuffee will lead efforts on human and animal health collaborations for the new UPEI-Memorial Doctor of Medicine degree. As Professor of Large Animal Surgery and past Chair of Health Management at the Atlantic Veterinary College, she is well suited to direct the integration of the One Health approach into the development of the UPEI Faculty of Medicine.
Dr. McDuffee's research career has focused on comparative wellness with a current focus on human-animal interactions. In 2021, she won the Animal Welfare Foundation of Canada's Dr. Carol Morgan Memorial Award for continued education and training-related costs in the areas of ethics and/or animal welfare. She used the grant toward completing a course in the human-animal bond, a fundamental aspect of One Health, to improve her understanding of how to maximize the mutually beneficial relationship between animals and people. She is certified by the North American Veterinary Community Learning Academy and the Human Animal Bond Research Institute.
Please join me in congratulating and welcoming these accomplished leaders on their recent appointments.
Regards,
Greg
GREG KEEFE, DVM, MSc, MBA (he/him)
President and Vice-Chancellor (Interim)
University of Prince Edward Island