This News Story is more than 1 year old. Links and contact information may have changed.
Dr. Jean Mitchell named UNESCO Chair in Island Studies and Sustainability
Congratulations, Dr. Mitchell!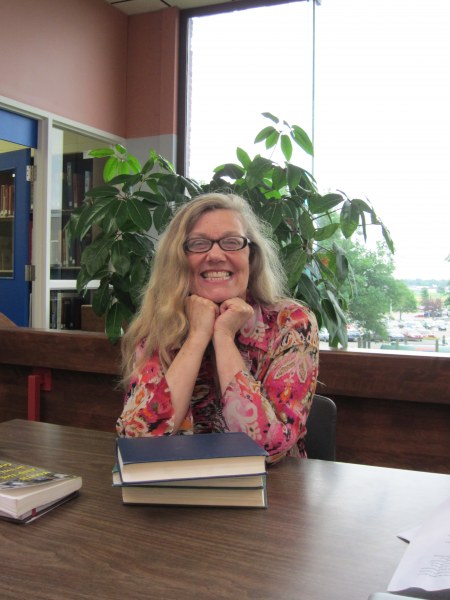 Dr. Katherine Gottschall-Pass, interim vice-president academic and research at UPEI, has announced the appointment of Dr. Jean Mitchell as the next UNESCO Chair in Island Studies and Sustainability at the University. Dr. Mitchell is an associate professor of anthropology at UPEI with extensive research and project experience in Indonesia, India, and the South Pacific nations of Kiribati, Solomon Islands, and Vanuatu.
"I am so excited that Dr. Mitchell is taking on this new role as the UNESCO Chair in Island Studies and Sustainability," said Dr. Gottschall-Pass. "An outstanding scholar, Dr. Mitchell has a compelling record of research and partnerships on small Island states and a well-grounded plan to continue the work of the chair. I look forward to her contribution to advancing the field of island studies during her tenure as chair."
In the role as UNESCO Chair in Island Studies and Sustainability, Dr. Mitchell will take a broad perspective on small islands' sustainability across the intersecting socio-economic, cultural, aesthetic, and environmental domains. Among other things, she will serve as an effective conduit for transferring innovative ideas; develop connections and collaborations; and contribute to research on small islands and the training of the next generation of island studies scholars and practitioners. 
"I am honoured to be named UNESCO Chair," said Dr. Mitchell, "and look forward to extending my work with island communities and researchers around the world. Here at UPEI, I am fortunate to be working closely with the Institute of Island Studies, the master's program in Island Studies (MAIS), the School of Climate Change and Adaptation, and the L.M. Montgomery Institute.
"My long-term research and collaboration with islanders in the South Pacific (Oceania), especially in Vanuatu, will anchor my work as UNESCO Chair. Islanders around the world are facing the deepening crises of climate change and other challenges, all of which require imaginative approaches and partnerships that privilege diverse knowledge systems. The islanders of Oceania with their relational understanding of nature and culture have much to teach us about the possibilities for sustaining life together on our planet."
The long-term mission of the UNESCO Chair at UPEI is to contribute to achieving the sustainable development of Small Island Developing States (SIDS). This has been a UNESCO priority since the articulation of the Millennium Development Goals in 2000. This priority was also extended to Sub-National Island Jurisdictions. 
The UNESCO chair is hosted by the Institute of Island Studies (IIS). Established in 1985, the IIS is a research and public policy institute based at the University of Prince Edward Island focusing on the culture, environment, and economy of small islands around the world, with emphasis on Prince Edward Island.