Your search has returned no results.
UPEI tops U SPORTS rankings in women's basketball for first time in program history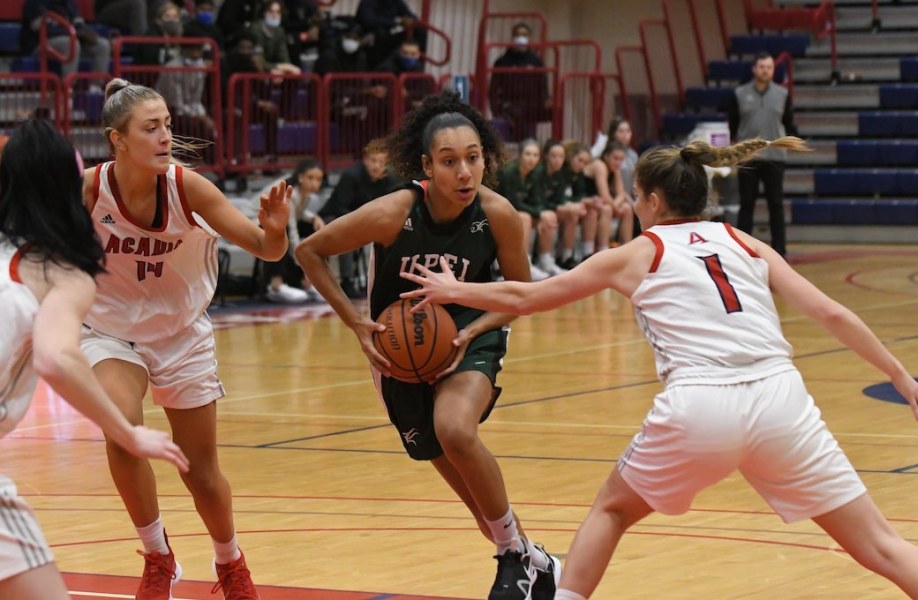 Originally posted at USPORTS.ca.
The No. 1 UPEI Panthers (8–0) have made history by being ranked at the top of the national list in women's basketball.
Undefeated through eight games, the Panthers lead the AUS in scoring, averaging 77.5 points per game, thanks in large part to fifth-year guard Jenna Mae Ellsworth, who is averaging 21.3 points per game to go with 7.4 rebounds.
Ellsworth has been on fire from deep, averaging 52.6 percent from three-point land.
Ellsworth led the Panthers to a pair of victories this past weekend against the Acadia Axewomen (4–3) and Saint Mary's Huskies (6–2).
Click here for the complete U SPORTS rankings.
U SPORTS uses the ELO Rating System and select media panels for the calculation of its weekly national rankings. ELO's unique algorithm blends a statistical calculation with customized variables that is adaptable across a range of sports.
Go Panthers Go!