Your search has returned no results.
Oyster research at UPEI awarded Seed funding from Ocean Frontier Institute
Dr. Ali Ahmadi is developing technology to monitor oyster heart rate in aquaculture environment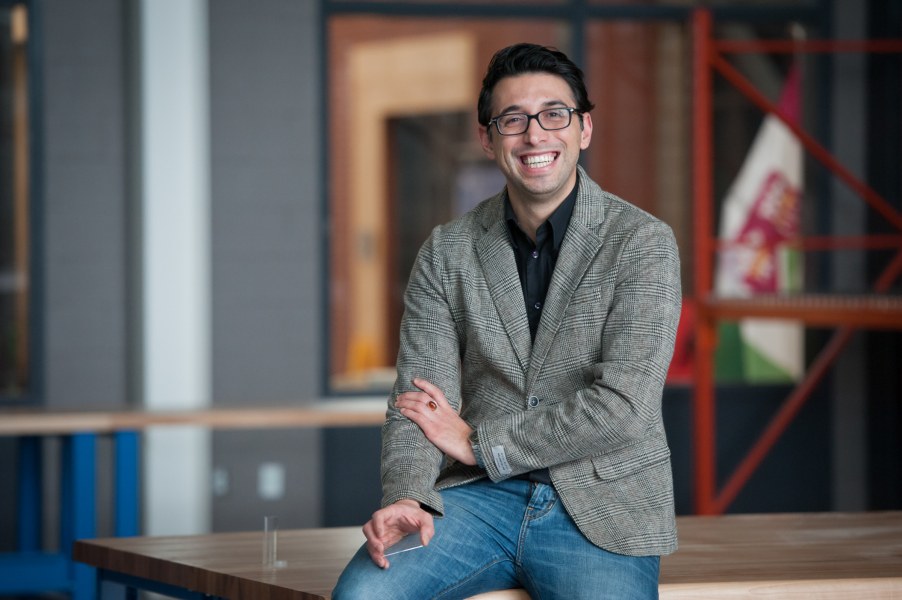 The Ocean Frontier Institute (OFI) recently announced the successful research projects in its latest round of Seed Fund support. Among the recipients is UPEI's Dr. Ali Ahmadi, who is developing technology to monitor the heart rate, and therefore overall health, of oysters within an aquaculture environment. Dr. Ahmadi is an associate professor in UPEI's Faculty of Sustainable Design Engineering.
Aquaculture, including oyster farming, is a fundamental element of the economy of Prince Edward Island. An oyster's well-being is influenced by different environmental factors, including the water temperature, salinity levels, and the dissolved oxygen concentrations. The heart rate of an oyster can be used to characterize its overall health and well-being, and therefore increase the oyster yield sustainably.
Dr. Ahmadi's research group has developed a non-invasive oyster heartbeat monitor. Although the current monitoring system shows success in laboratory conditions, it is not robust enough to be used in an oyster farm and cannot monitor the oyster's heartbeat for long periods of time. Dr. Ahmadi proposes to design and develop a robust, waterproof system to measure oyster heartbeat in an aquaculture setting.
"The system will be controlled remotely and can communicate data wirelessly to a control center off the water," said Dr. Ahmadi. "In this phase of development, our focus will be on measurement of the oyster heartbeat, water temperature, water salinity, and water-dissolved oxygen over a long period of time (a few weeks) in any season. Successful completion of this phase will lead to the launch of a large-scale, interdisciplinary investigation of environmental changes on aquaculture practices in the region to take an important step toward more sustainable future precision aquaculture practices."
"Dr. Ahmadi's excellent work demonstrates the flexibility, creativity, and collaborative spirit of research at the University of Prince Edward Island," said Dr. Katherine Gottschall-Pass, interim vice-president academic and research at UPEI. "His ability to adapt his research within engineering to different environments, including this one in aquaculture and fish health, is so important. This Seed Fund support will make a real difference on Prince Edward Island and beyond."
The OFI was established in September 2016 through a partnership led by Dalhousie University, Memorial University, and the University of Prince Edward Island. An international hub for ocean research, OFI brings together experts from both sides of the North Atlantic to explore the vast potential of the ocean. The OFI acknowledges its partners at NBIF, NSERC, Innovacorp, FSRS, and OERA, which together sponsored 10 projects for this round