This News Story is more than 1 year old. Links and contact information may have changed.
AVC faculty member recognized for service and educational work in Canada and Kenya
Congratulations, Dr. VanLeeuwen!
| Atlantic Veterinary College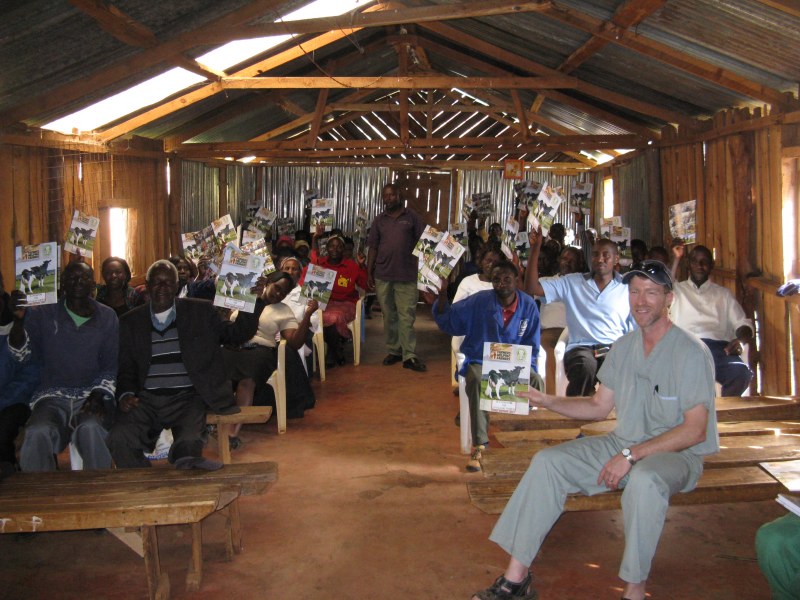 Dr. John VanLeeuwen, professor of epidemiology and ruminant health management at the Atlantic Veterinary College, has won the Rotary Club of Charlottetown Royalty's 2021 Mentor Award for his international development work in Canada and Kenya.
Dr. VanLeeuwen has travelled to Kenya 29 times, supervising veterinary students in their international rotations, and providing veterinary service and education to smallholder dairy farmers, among other work. Current student funding is provided by Queen Elizabeth II Diamond Jubilee Scholarships and Global Affairs Canada. 
He has over 200 scientific research publications and presentations and led scientific research and international development projects worth over $23 million. He has also collaborated on projects worth more than $30 million, most of which involve graduate students.
After graduating from the Ontario Veterinary College in 1988, Dr. VanLeeuwen worked as a veterinarian in Nova Scotia and Ontario for four years and completed a PhD in epidemiology in 1997. He has been a faculty member at AVC since 1997.
He has made important contributions to his profession, serving in leadership roles with numerous national and international organizations including Farmers Helping Farmers, Veterinarians without Borders-Canada, the Centre for Veterinary Epidemiologic Research at AVC, and the Canadian Association of Veterinary Epidemiology and Preventative Medicine. He is currently chair of the Department of Health Management at AVC.