Your search has returned no results.
Versatile big Jonas Kessler poised to make immediate impact with Panthers
| Athletics
Thomas Becker, GoPanthersGo.ca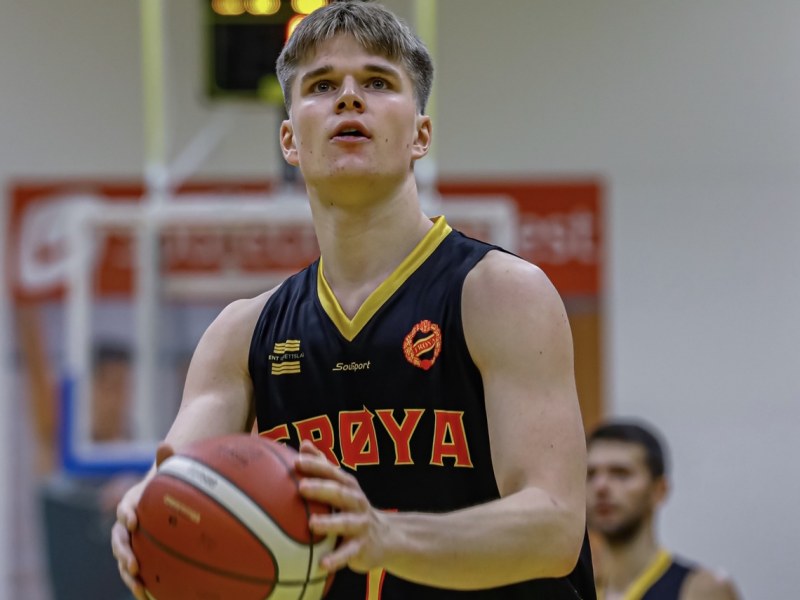 As basketball continues to trend towards a positionless game, versatile players have become more and more appealing to coaches.
UPEI Panthers head coach Darrell Glenn may have found one of those game-changing prospects in international standout Jonas Kessler.
At six-foot-seven, Kessler brings an exciting combination of size and skill that will fit perfectly in Glenn's lineup—one that could see the 19-year-old playing in the post or out on the perimeter at any given moment.
"The things that stood out about Jonas are his size and his ability to shoot the ball from the three-point line," Glenn said. "He has a high ceiling and can become a very good player for us."
Glenn had his eyes set on the centre from Bergen, Norway, for a while and for good reason. As a 17-year-old, Kessler was already playing against men in Norway's top professional basketball league—Basketligaen Norge (BLNO)—where he held his own.
In his first season with the Frøya Basket team, Kessler posted modest numbers of 4.8 points per game on 35.3 per cent shooting and 3.2 rebounds. He would add to those numbers a year later, but the biggest improvement saw him become a reliable shooter, as his field goal percentage spiked to 48.1 per cent. He also added a consistent three-point stroke to his arsenal and made over one per game while shooting at an efficient 39.6 per cent clip.
Kessler credits his coaches and experienced teammates for helping him develop as a player quicker than most 17-year-olds.
"I'm grateful for the opportunity to compete against the best teams in the country and feel like I learned a lot about the game from the veterans I played with." 
Throughout preseason play, Glenn experimented with using Kessler's versatility in various ways, and so far, the results are encouraging. Whether he is out on the perimeter defending quicker guards or holding his own inside against a punishing big man, Kessler has delivered.
In his first taste of Atlantic University Sport action, Kessler averaged 16 points on 56.7 per cent shoot (50 per cent from beyond the arc) and 5.3 rebounds in three exhibition games. That type of production will be needed when the games count for real beginning October 30, especially after the team lost steady forward Jamesley Jerome following the 2019–20 season.
Simply having a player of Kessler's calibre on the floor will help create space for dynamic young guards Elijah Miller and Kamari Scott to create opportunities for themselves and operate the team's offensive sets more efficiently.
"If he can attract the kind of attention we think he will, the game will become easier for our perimeter players," Glenn said.
Kessler said he has felt at home since moving to Prince Edward Island and is excited to show fans that he can be another cornerstone of a program looking to break its five-year playoff drought.
"I'm lucky to be part of a very competitive group of guys," he said. "Looking back at the preseason games we've played, I feel like I'm a great fit for this team."