Your search has returned no results.
UPEI Field Hockey hosts AUFH championship on October 23 and 24
Undefeated Panthers head into the tournament with "a target on our back"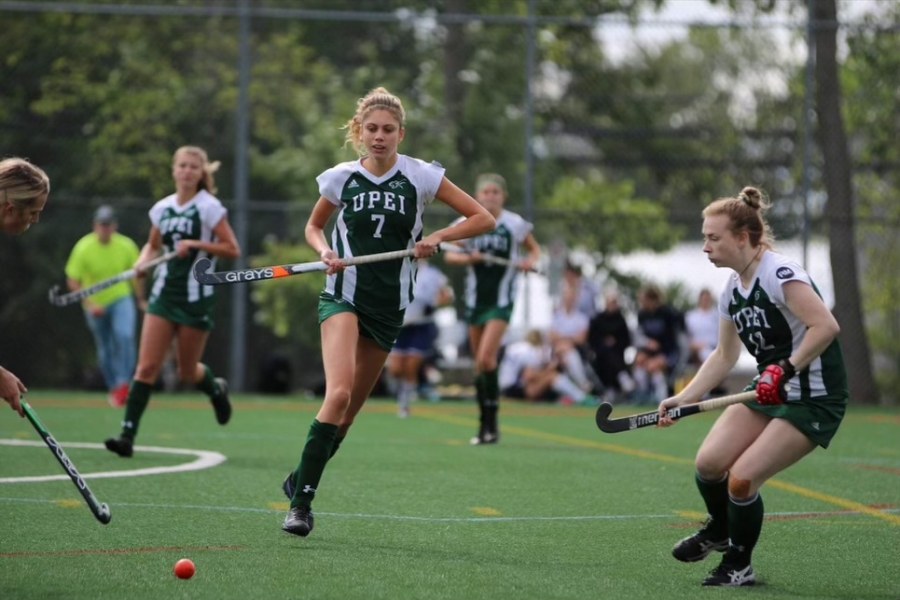 UPEI hosts the 2021 Atlantic University Field Hockey (AUFH) championship tournament this Saturday and Sunday. The Panthers will host teams from St. Francis Xavier University, Saint Mary's University, Dalhousie University, Mount Allison University, the University of New Brunswick, and Acadia University.
"We are feeling confident heading into the championship weekend but are also cognizant we have a bit of a target on our back, being undefeated this season," said head coach Lacey MacLauchlan. "We'll need to work together as a team and capitalize on our chances in order to be successful."
The games start on Saturday at noon on the UPEI Turf Field. Games run all afternoon and on Sunday morning with the championship match played at 1:50 pm.
Tickets for all games are free. All attendees over the age of 12 must provide proof of vaccination at the gate.
Go Panthers Go!