UPEI faculty members awarded SSHRC Exchange Publication Awards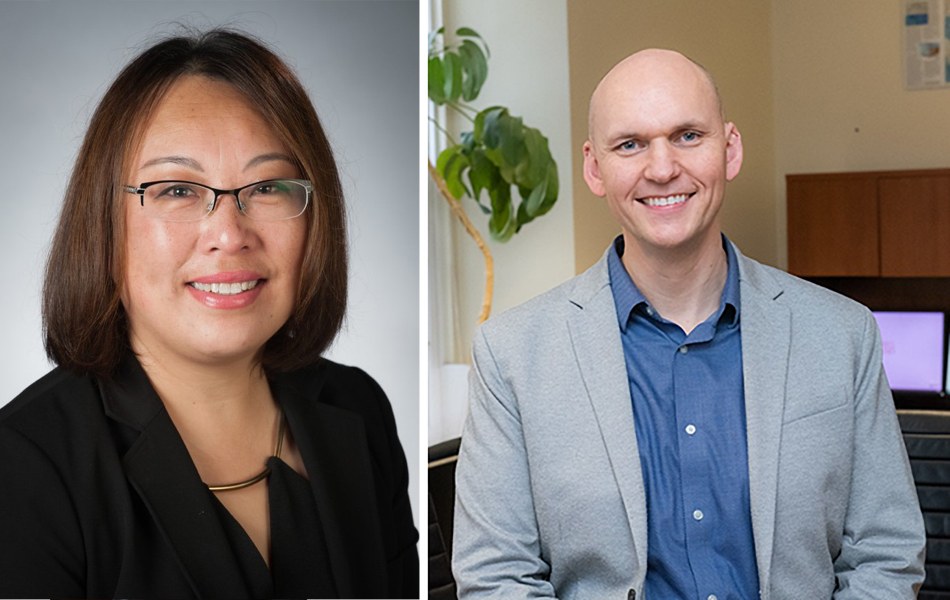 Dr. Linyuan Guo-Brennan and Dr. Josh MacFadyen, faculty members at the University of Prince Edward Island, have been awarded SSHRC Exchange Publication Awards. Two $5,000 awards are given out annually to support the publication of manuscripts written or edited by UPEI faculty in the social sciences and humanities. Both books will be published by Island Studies Press.
"These are two excellent manuscripts from two excellent scholars," said Dr. Katherine Gottschall-Pass, interim vice-president academic and research at UPEI. "I'm excited to watch these books expand the understanding of their readers, from how educators understand their roles in teaching global citizenship to how our Island communities and environment have changed over time. Congratulations to both authors."
Dr. Josh MacFadyen is the Canada Research Chair in Geospatial Humanities and an associate professor in the Applied Communication, Leadership, and Culture program at UPEI. His manuscript, Time Flies: Landscapes and Change on Prince Edward Island, 1935-2020, offers an unprecedented view of one island province's journey into modernity through a unique digital presentation of aerial photography and historical synthesis. The book will present high resolution aerial images of more than 50 iconic landscapes on Prince Edward Island, and it will trace how those communities and natural ecosystems have changed over 85 years.
Dr. Linyuan Guo-Brennan is an associate professor in the Faculty of Education. Her manuscript is Education for Global Citizenship and Sustainability: A Practical Guide for Educators. As UPEI is the only Canadian institution that has made global citizenship education mandatory for teacher candidates, this textbook signifies UPEI's leadership in preparing globally competent educators for the 21st century. The book will be supplemented with activities and resources to help teachers form global educator identity, connect global concepts with curriculum and age-appropriate pedagogy, and feel inspired to take professional actions in various settings and contexts.
For more information about the books, please contact Bren at ispstaff@upei.ca or call (902) 566-0386.