Your search has returned no results.
SEASON PREVIEW: Women's Hockey Panthers look to pick up where they left off as one of the country's best
| Athletics
Thomas Becker, GoPanthersGo.ca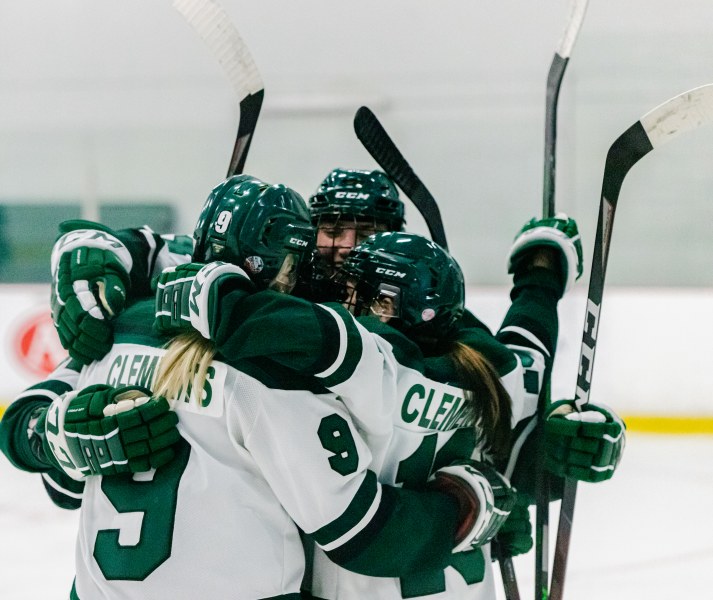 The last time we saw the UPEI's women's hockey team, they were among the best teams in the country getting ready to battle for a national medal following a thrilling and emotional playoff run.
While a lot has changed since then, including a pandemic and an extensive roster turnover, one thing remains the same: their expectation for winning.
Head coach Bruce Donaldson believes his team has what it takes to reach that level again when fans eagerly waited each Tuesday to see where the Panthers placed in U SPORTS' top-10 power rankings.
"I think we have the ability to be competitive within the U SPORTS piece, but it's going to take some time from a development perspective since we have a large number of rookies," Donaldson said.
Many of those rookies he speaks of join the Panthers to fill a need offensively. Since they last played, UPEI lost Rachel Colle, Kaylee Dufresne, Faith Steeves, and Jenna Pellerin, who combined to score 35 of the team's 82 goals. For any team, that is a considerable number to reproduce in players who have yet to face AUS action, and it is why Donaldson is preaching patience early on.
"There's going to be a little bit of an adjustment, but as we get used to the league and the opportunities, I do think we can hold our own."
Two of the Panthers' top three scorers are returning: all-star Jolena Gillard (10 goals, 10 assists) and third-year forward Taylor Gillis (12 goals, five assists). Donaldson is also hoping to see some offensive growth from Kelly Clements, Lexie Murphy, and Mireille Martin, while Chiara Esposito and McKinley Nelson, who bring size and speed respectively, highlight an intriguing rookie class that could exceed expectations.
Gillis, who joins the leadership group for the first time as a Panther, knows the forward group is young, but the experience she and other veterans have gained in recent years may be enough to help accelerate their development.
"The group we have going into the season, although a younger core, is eager to push towards the team goals we set in previous years," Gillis said. "The competitive level is tremendous as everyone is actively pushing one another to be the best they can be."
Defence, meanwhile, is less of a question mark, as the Panthers can rely heavily on first-time captain Sophie Vandale and veterans Ally Clements, Katelynn Nice, and Sydney Lyndon, who helped form the best defensive unit in the AUS.
Both Donaldson and Vandale see that as a huge asset as rookie defenders Alyssa Nolan, Avery Penner, Belle Jacobs, Stephanie Leger, and Elizabeth Beiersdorfer can slowly acclimate themselves to a more challenging league.
"Hopefully our experience helps calm the nerves for the younger players," Vandale said. "There's a lot of quality defenders on our team, and I think we'll have no trouble matching the productivity from the 2019–2020 season."
Not to be forgotten is the team's most valuable player, Camille Scherger. After a tough outing against St. FX in the second game of the 2020 playoffs, the fourth-year goaltender is returning. It is no secret that she is imperative to the team's success. Her vision and reflexes between the pipes can win games alone. And after a season in which she posted gaudy numbers—1.43 goals against average and a .943 save percentage—and was later named an AUS all-star and a U SPORTS all-Canadian, she will be counted on to do the same again.
The competition promises to be fierce, but Vandale and her squad are ready to face the challenge head on.
"This team definitely has the talent and the dedication to have a successful season, and we can't wait to get started."