Your search has returned no results.
Panthers at Home, October 22 and 23
Senior Recognition Night for Men's and Women's Soccer, plus hockey action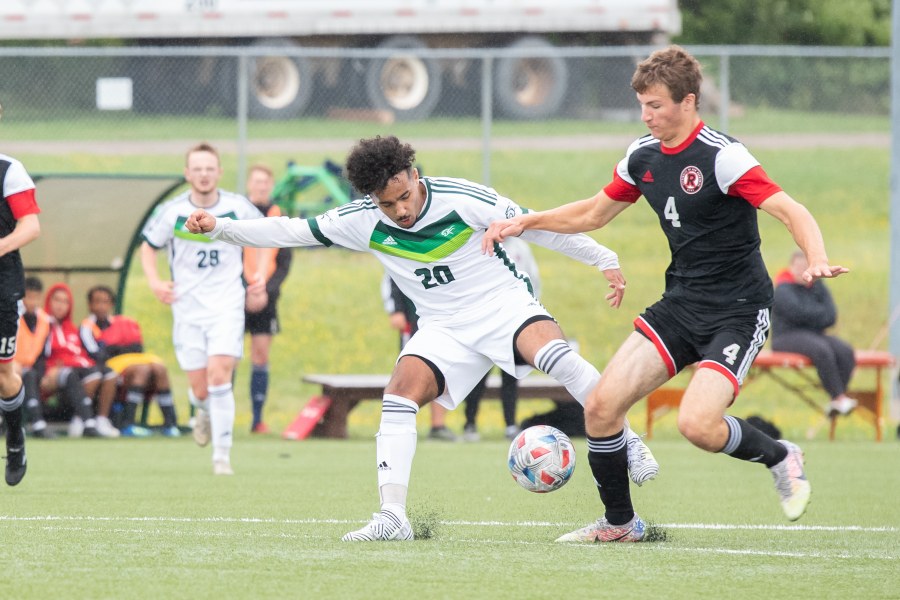 The Panthers see action on their home turf and ice as all soccer and hockey teams host games this weekend.
The action kicks off on Friday at 5 pm as UPEI Women's Soccer hosts Memorial. The men follow up with their own game against MUN at 7:15 pm.
"Our games this weekend are a great chance for us to get our foot in the playoff door," said Lewis Page, head coach of both UPEI Men's and Women's Soccer. "Memorial has a strong men's and women's team, and it will be a tough battle at home followed by a rest day before we go to Halifax and face two SMU teams that are playing well at the moment. Both our teams are up for the challenge. This is when the games get fun, with the pressure on and playoff spots up for grabs."
These are the final regular season home games for UPEI Soccer, which means it's Senior Recognition Night. Come out and cheer these Panthers for Life!
UPEI Women's Hockey joins in the fun on Friday at 7 pm in the MacLauchlan Arena as the Panthers host Dalhousie University.
"We expect a very tight game," said head coach Bruce Donaldson. "Dal has added some strong players to their existing line and have shown that they are a difficult team to play against. We recently have had some good success on the specialty teams, and we hope that this will continue. Dal is tied for second in the league in goals scored, so we need to adjust to limit their scoring opportunities."
The final varsity match of the weekend is Saturday at 7 pm when UPEI Men's Hockey hosts Acadia University.
"Saturday is another big game for us," said head coach Forbes MacPherson. "We have Acadia at home, and it is important to have success at home in this league. We are still focussing on the process but need to get another win."
Visit gopanthersgo.ca for ticket information. All attendees over the age of 12 must provide proof of vaccination at the gate.
Go Panthers Go!