Your search has returned no results.
UPEI announces the Panther Subway Athletes of the Week, September 20 to 26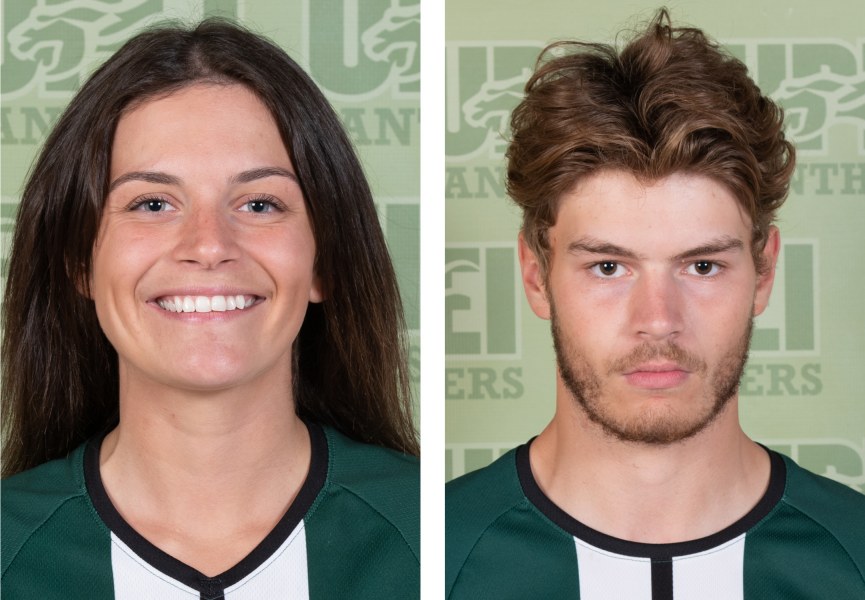 Every week, UPEI Athletics and Recreation recognizes two student-athletes for their achievements and dedication to their respective sports. Tyffanie Bordage and Max VanWiechen are the UPEI Panther Subway Athletes of the Week for September 20 to 26.
Bordage is a fifth-year business major from Acadie Siding, New Brunswick, and a midfielder on UPEI's women's soccer team. She scored a goal against Saint Mary's University in a weekend game, drawing the game to 1–1 and earning the Panthers an all-important point in the standings. "Tyffanie is a leader on the field," said coach Lewis Page. "She covers every blade of grass and has the will to win for a full 90 minutes."
VanWiechen is a first-year arts major from Montague, PEI, and a centre back on UPEI's men's soccer team. He led the Panthers' defensive unit in a 1–1 draw with Saint Mary's University and a 2–1 loss to the University of New Brunswick. "Max was a tower of strength in our backline, dominating the opposition forwards both on the ground and in the air," said Page.
Go Panthers Go!