Your search has returned no results.
SEASON PREVIEW: UPEI's Cross Country team continues to build on foundation, as sights of podium finish become clearer
| Athletics
Thomas Becker, GoPanthersGo.ca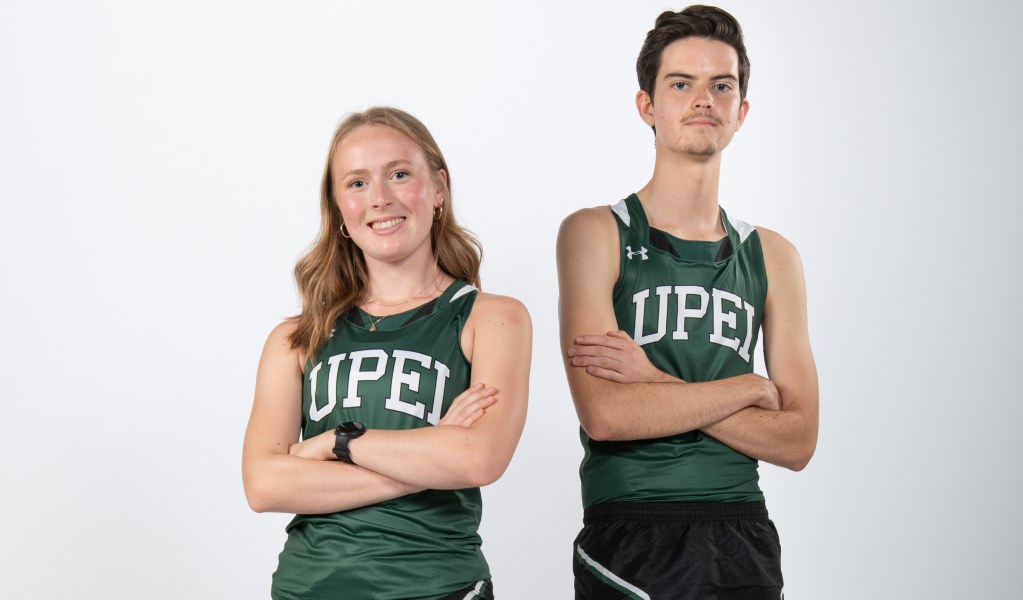 UPEI's Cross Country team is looking to do more than just participate at meets. They're looking to make some noise and turn some heads along the way.
Not since 2017 has a UPEI team earned a top-three finish at the AUS championship, but the student-athletes believe that this could be the year they rise in the standings and make a push toward the podium.
To do so, they'll have to trust in their training and everything they learned over the last 18 months.
"It's not so much about improving times as it is about getting better in general," said head coach Mike Peterson. "The athletes have increased their mileage, worked hard in workouts, incorporated strength training, and are doing the little things better."
While eager to finally put their training to the test, said first-year Panther Riley Smith, the team grew closer after COVID-19 derailed everything they worked toward. Instead of surrendering to the frustration, they used that time away from the competitive trails to understand each other's strengths and philosophies. In the end, Smith hopes that this experience yields positive results when the season begins on Saturday, September 18, at the St. FX Invitational, starting at noon on the university's campus in Antigonish, Nova Scotia.
"We're excited to see the results of 18 months of training, and we're ready to justify the improvements we've made as a program and as individuals."
The men's team must look internally to improve upon their sixth-place finish in 2019, as Newfoundland standout Patrick Tarrant comes in as the only true rookie. The others have either competed as Panthers or trained with them during the lost 2020 season. Fifth-year runner Dan Maguire, who consistently led UPEI as top runner, leads the squad, while Jack Roberts, Riley Fitzpatrick, and Tarrant are anticipated to challenge Maguire for that title.
After a strong recruitment year, the women's side may be closer to that podium goal after finishing eighth in 2019. During the summer, Peterson closed the deal on three of Colonel Gray's top runners in twin sisters Grace and Katie Richards, and Maya Abou ElNaja, and later welcomed veteran all-star and former X-Women Paige Chisholm to UPEI.
Jessie Campbell, who is in her second year with the club but has yet to run in an AUS meet, said she is excited to show the conference what the Panthers are capable of, especially after making some key additions.
"We have the potential to finish top three, but it'll take a lot of work," she said. "We have more confidence than ever before, and this is undoubtedly one of the strongest teams UPEI Cross Country has ever had."
Through his leadership, Peterson has worked hard to build this kind of belief and trust in his program, and when he looks back on the season, he's certain this team will be better.
"Our mindset is one of optimism and enthusiasm," he said. "We know there are a lot of good teams out there, but we're anxious to see how much work is left to be done. The program is heading in the right direction, and I like the foundation we have going forward."