Your search has returned no results.
SEASON PREVIEW: Men's Soccer Panthers hope to keep playoff tradition alive with young roster
| Athletics
Thomas Becker, GoPanthersGo.ca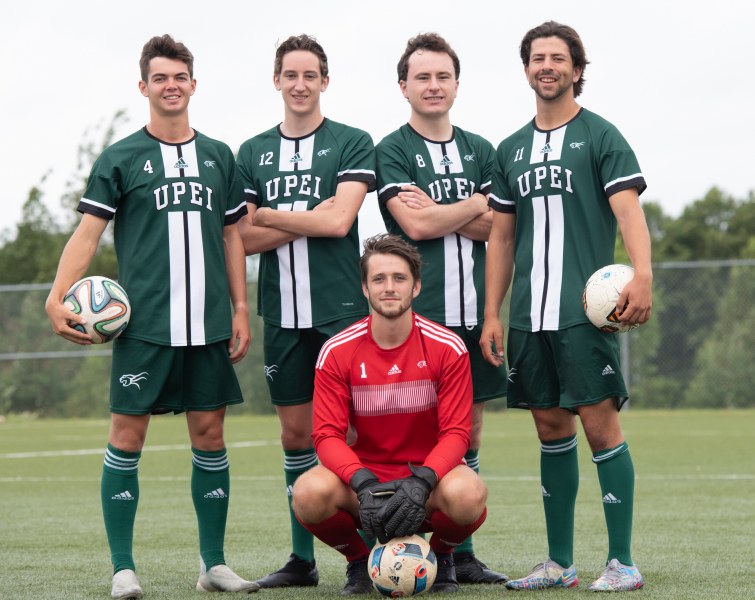 As UPEI's Men's Soccer program ushers in a new era, head coach Lewis Page is leaning on past experiences to help his team stay competitive.
2015's iteration of the Panthers was led by veteran all-stars Cole MacMillan and Harminder Singh, but waiting in the wings were four rookies—Sam Smiley, Ignacio Sanchez, Jake Deighan and Brett Strba—who got their first taste of AUS soccer and eventually formed the team's nucleus for the next five years. With the core set and a supporting cast that included Mohammad Jaber, Cohen Reddick-Stevens, and Lucas Ross, the Panthers surprised many in 2019 as they fought their way to the semifinals.
Those players have since passed the torch, and while there will be the inevitable ups and downs with this new, younger roster, Page believes he has the right group of young men to keep that consistent playoff-level competitiveness alive.
"When you talk about the players we lost, it reminds me of that transition," Page said. "When they first came in, they went through growing pains, but they still played at a high level, and I see that in this group too."
It won't come easy, not at first anyway, as the Panthers will have to find a way to put the ball in the back of the net after losing 89 per cent (or 17 of the 19 goals scored) of its offensive production from 2019. Young veterans like Nathan Chow and Salem Farag, who are both in their third year with the team but only played a season's worth of games, will be leaned on to produce on the offensive end. The same goes for midfielders Khalil Sow and Duncan Murray, and even rookies like Kasper Lasia and Taheil Davis.
"We're going to have to get goals by committee," Page said. "We've got some good attacking midfielders, and we'll find some goals from set plays too since we're bigger than before."
As with most young teams, the preseason was very much a learning experience, and the results reflected that. UPEI finished with a 0-3-1 record but showed plenty of improvement as the four-games-in-four-days grind wore on. More importantly, the team came away believing in themselves, which sometimes can be the difference between being a playoff team or one that's looking in from the outside.
"There's no doubt that we have a young team, but the guys are hungry to succeed in this league and are willing to put in the work," Chow said. "We also have players who have been to the playoffs and understand what needs to be done to get back there."
Colin Curran, who will lead an inexperienced but talented defensive group in his sophomore season, said the team's ready to put the preseason jitters behind them and put on a show for Friday night's home opener.
"Although we didn't have great results in our preseason games, we learned a lot about our team," Curran said. "We feel we're ready to have better performances this weekend and pick up some points."
As a young leader on this team, Curran is taking a page out of the book of his former teammates who were great motivators and trying to instill that same sense of pride and professionalism each time they step on the pitch. Hopefully in the end, they'll be celebrating another postseason berth.
"The older guys on the team have definitely learned a lot from the successful seasons of the past," Curran said. "We've learned that nothing comes easy in the AUS, so if we want to be successful again, we'll have to work hard every day and give 100 per cent in every game."