Your search has returned no results.
Join together to mark the first official National Day for Truth and Reconciliation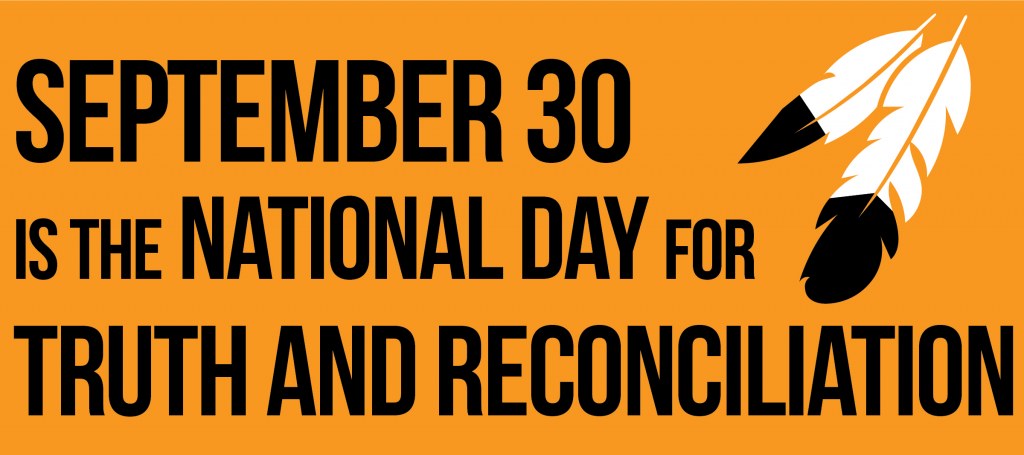 ​The following message was also distributed to students, staff, and faculty via their @upei.ca emails on behalf of UPEI Student Affairs.
Dear Members of the UPEI Community,
On Thursday, September 30, UPEI will mark the first official National Day for Truth and Reconciliation, recently designated by the Government of Canada as a federal statutory holiday. This is a day for all Canadians to remember the tragic history and legacy of residential schools in our country and the intergenerational impacts they have had on First Nations and Indigenous Peoples.
In preparation for this day of reflection, the UPEI community is invited to gather on Tuesday, September 28, at 11:30 am, rain or shine, at the outdoor theatre area next to the UPEI Chaplaincy Centre for events that include a smudge ceremony, singing and drumming with Heartbeat of Epekwitk, a tree planting, jingle dress dancing, and a presentation by Elder-in-Residence Dr. Judy Clark as she shares her knowledge of residential schools and reflects on her experiences in Indian Day School.  
Every Child Matters t-shirts will be sold for $20.00 each by the UPEI Bookstore starting September 20 until supplies last. These t-shirts were designed and created by a local company, Mi'kmaq Printing and Design. We encourage everyone to wear these or any orange shirt to campus on Tuesday, September 28, as we come together to remember.
We are grateful to L'nuey, which shared several educational resources to increase awareness and understanding. Check out the schedule for Truth and Reconciliation Week, a five-day national virtual event from September 27 to October 1, organized by the National Centre for Truth and Reconciliation. During the week, there will be historical workshops, exclusive video content, and activities, all supported by artistic and cultural performances by First Nations, Métis, and Inuit artists. Registration for these virtual events is through Eventbrite and is free of charge. Students may be interested in following the UPEI Campus Life Facebook Page as Campus Life Advisors will also be organizing activities that coordinate with the National Centre for Truth and Reconciliation event.  
Join us in-person on September 28 and/or online for the entire week as we prepare to remember and honour the lives lost, the survivors, and their families during this first National Day for Truth and Reconciliation on September 30.
Wela'lioq,
Anne Bartlett, Interim Director, UPEI Student Affairs
Dr. Judy Clark, Elder in Residence
Other relevant links to educate and promote awareness:
Truth and Reconciliation Commission of Canada
National Centre for Truth and Reconciliation
Residential Schools (National Film Board of Canada)