Your search has returned no results.
Danil Antropov, son of retired NHLer Nik Antropov, commits to UPEI Men's Hockey
| Athletics
Thomas Becker, GoPanthersGo.ca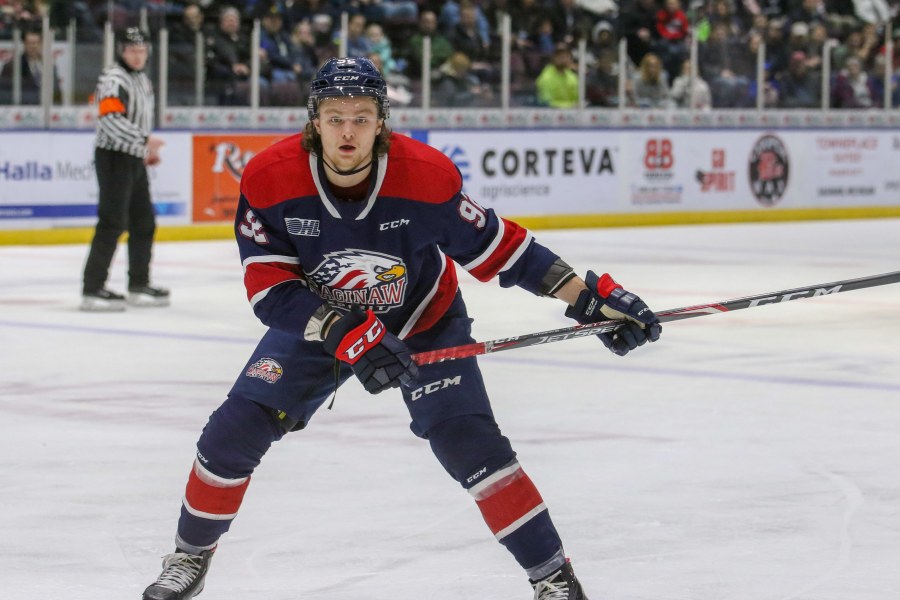 After years of watching his young son skate laps on the same ice surface where he made a name for himself, retired NHLer and former Toronto Maple Leaf Nik Antropov knew Danil was destined for great things.
"Watching him, it's exciting to see Danil start his next journey in life."
While his professional dreams have yet to be realized, Danil is using his hockey gifts to earn an education with UPEI while trying to help the University's hockey team break a 31-year title drought.
"We have a young group with experience mixed in, and I'm excited to start the process to bring a championship back to PEI," said the 20-year-old from Toronto, Ontario.
The forward joins the Panthers after four seasons with the Ontario Hockey League's Oshawa Generals, the last of which saw him traded to the Saginaw Spirit midway through the 2019–20 campaign.
Panthers head coach Forbes MacPherson said he's excited to add another physical presence to his lineup, and at six-foot-one, Danil matches that profile.
"Danil is a big, rangy power forward with a ton of skill. He has tremendous offensive upside, and if there had been a season last year in the OHL, we projected him to have a big year."
Despite the missed season, Danil showed off plenty of that offensive skillset in the four years prior, as he finished his OHL career with 50 goals and 89 assists in 246 games. Coming into the season, he expects to do much of the same, especially as a playmaker.
"I believe my vision and hockey IQ are my biggest strengths," Danil said. "I tend to find my linemates all over the ice and create opportunities for myself and my teammates."
Danil admitted that having an NHL dad certainly had its perks and helped him on his path to UPEI. From getting a behind-the-scenes look at locker rooms to jumping on the ice after practices, he got a taste of NHL life that many kids could only dream of.
"It was definitely a cool experience," he said. "You grow up watching the game of hockey all your life when your dad plays, so you definitely find ways to pick up little things here and there."
One of the things he picked up was how to effectively play around the net. His dad, Nik, was a master at finding easy goals in close quarters with his six-foot-six frame, often using his body to put away loose pucks. Watching highlights of Danil, you'd notice a similar approach.
"He definitely found a lot of his success around the net front," Danil said. "I learned little tricks of when to get in front of the net and what to do when you get there. It's something I now bring to every game."
As Danil prepares for the season ahead, Nik offered some sage advice to the youngster, knowing he's about to represent more than just a hockey team, but a university and a province too.
"My biggest thing as a parent is that you have to be a good human being in life. So whether it's on or off the ice, you have to carry yourself with a sense of pride and professionalism."