This News Story is more than 1 year old. Links and contact information may have changed.
UPEI plans for a safe return to campus for the Fall Academic Semester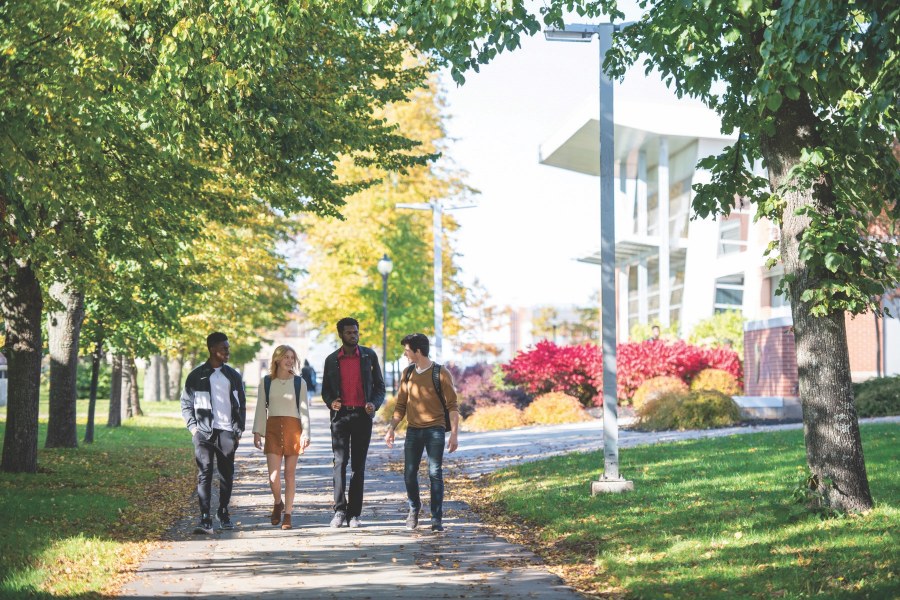 The following message was distributed to students, staff, and faculty on behalf of the Office of the Vice-President Academic and Research.
Dear Members of the Campus Community,
The University of Prince Edward Island has been actively preparing to safely welcome students, faculty, and staff back to campus this fall. Although COVID-19 has changed aspects of how we teach and learn, UPEI remains committed to providing high quality education, as well as access to engaging and rewarding learning experiences in a safe and responsible manner.
We will continue to base our program delivery framework and campus operations on guidance from the PEI Chief Public Health Office (PEI-CPHO), the public health authority on PEI. With the launch of the PEI-CPHO's "Moving Forward in 2021" plan last month and further guidance received last week, I am pleased to confirm that our current plan to return to primarily in-person classroom learning and campus life, with online components, will proceed for the fall of 2021.
Our learning community is very excited to welcome students. Over 75% of our courses will be in-person this fall. The remainder will be delivered online or in a hybrid format for the convenience of our students.
Based on recent PEI-CPHO guidance, most COVID-19 restrictions such as physical distancing and mask-wearing will be lifted in September, and our room occupancy will return to pre-COVID-19 levels. We know that our plans may need to change again, depending on evolving public health conditions and requirements, but we are prepared for that possibility.
Perhaps the single most important thing each of us can do to help make the fall semester successful is to get vaccinated. To learn more about how to get vaccinated on Prince Edward Island, see the Government of PEI COVID-19 vaccination website.
Our Recruitment, Advisement, and Admissions teams are working with both federal and provincial government authorities on pre-travel and self-isolation plans for students arriving from outside Atlantic Canada and the country (Information for students on my.upei.ca) And plans are well underway to welcome first-year and second-year students who have not yet studied on the UPEI campus at NSO 2021. Learn more at upei.ca/nso
I look forward to welcoming everyone back to our campus for Fall 2021.
Sincerely,
Dr. Katherine Gottschall-Pass
Vice-President Academic and Research (Interim)