This News Story is more than 1 year old. Links and contact information may have changed.
Proof of vaccination now required as part of UPEI COVID-19 Vaccination Policy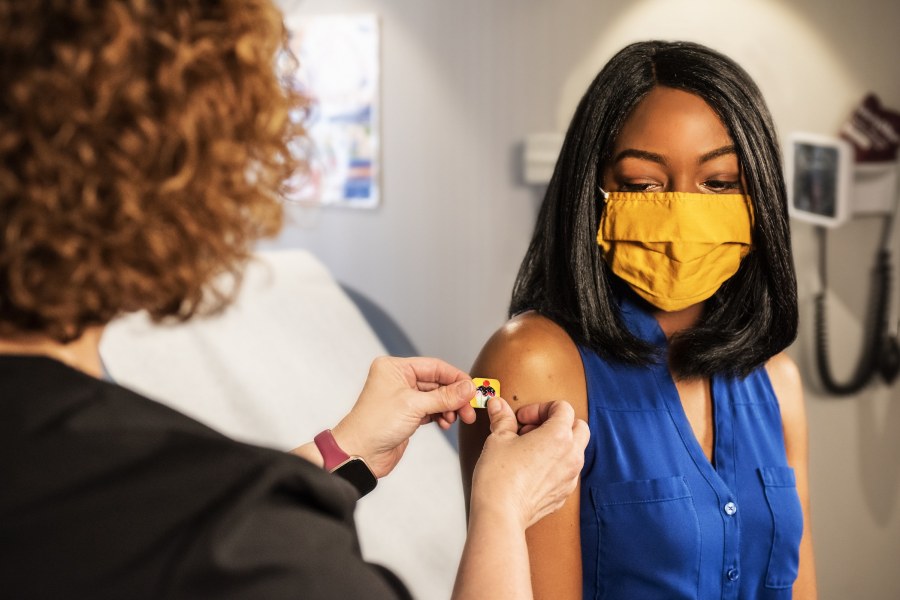 The following message was distributed to faculty and staff on August 31, 2021, via their @upei.ca emails on behalf of the Office of the Vice-President Academic and Research and Office of the Vice-President Administration and Finance.  A similar message was sent to students by the Associate Vice-President of Students and Registrar.
Dear Faculty and Staff,
Earlier this week, we strengthened our safety measures against COVID-19 by sharing the UPEI Board of Governors-approved "UPEI COVID-19 Mandatory Vaccination Policy", which included an attestation and exemption request form to be filled out by members of the University community who were not fully vaccinated.
The University's mandatory vaccination policy was carefully crafted. The Board of Governors determined that it was important to rely on the honour system and were confident that members of the University community would take their responsibilities under the policy seriously. However, the policy does, in section 5.4, reserve to the University the right and discretion to require members of the University Community to provide proof of vaccination.
Yesterday, the faculty and staff union leaders formally requested that the University require all members of the University community to provide proof of vaccination or a recognized exception.
Therefore, we have determined that we will introduce the requirement to provide proof of vaccination going forward.
The attestation and exemption request form has been adapted to reflect this change. The form now includes an option for those individuals who have been fully vaccinated to upload their proof of vaccination. We urge all faculty, staff, and students to submit your information as quickly as possible and no later than September 8, 2021. Your personal information will be kept confidential at the UPEI Health and Wellness Centre.
Ensuring high rates of vaccination remains the most important way we can protect public health during the pandemic and reduce the spread of COVID-19. If you are hesitant to be vaccinated for any reason, please know that there is now overwhelming evidence that vaccines are safe and that they will protect you from the worst of COVID-19.
If you have any questions regarding the Policy or Process, please email vaccine@upei.ca
Sincerely,
Jackie Podger
Vice-President Administration and Finance
Kathy Gottschall-Pass
Vice-President Academic and Research (Interim)